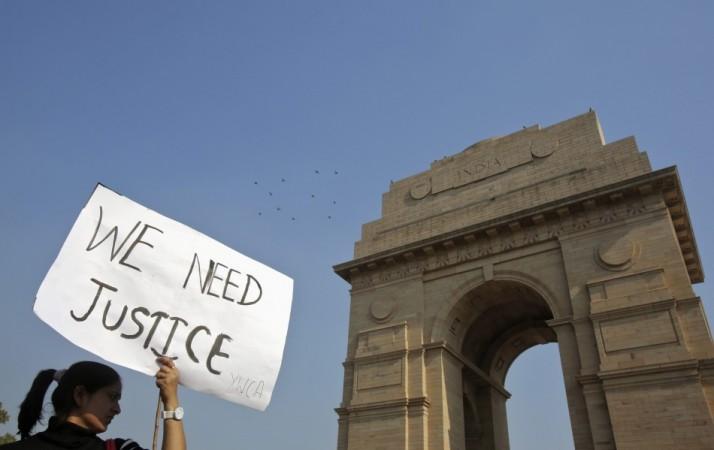 The five accused in the Delhi gang rape case will be produced in court on Monday.
The accused, Ram Singh, his brother Mukesh Singh, Vijay Sharma, Akshay Thakur and Pawan Gupta, will be stand trial on Monday, while the sixth accused, who claims to be a minor, will be produced before the Juvenile Justice Board. All the accused will be provided with copies of the chargesheet.
The police submitted a 1000-page chargesheet on Thursday, following which the court took cognisance of the offence on January 5. The court also issued a production warrant to the accused summoning them to the Saket court on Monday.
The DNA reports of the accused have confirmed their involvement in the crime. Statements of the victim and her male friend will be produced as evidence in addition to the forensic reports and the ATMs, mobile phones and jewellery of the victim recovered by the police. The accused could face death penalty, if convicted.
Experts said that the case could be transferred to a more senior court during Monday's hearing, on the claim that the magistrate's court cannot try rape and murder cases.
The police have made arrangements for maximum security fearing attacks.
Meanwhile, the two accused in the case, Pawan and Vinay, pleaded to serve as witnesses on behalf of the state in the court while Ram Singh and Mukesh requested for legal aid for their defence on Sunday. They were produced before the Metropolitan Magistrate Jyoti Kler to extend their judicial remand that expired on Sunday.
The accused have been charged under sections 302 (murder), 307 (attempt to murder), 376 (2)(g) (gangrape), 377 (unnatural offences), 395 (dacoity), 396 (murder in dacoity), 394 (hurting in dacoity), 201 (destruction of evidence), 120-B (conspiracy), 34 (common intention) and 412 (dishonestly receiving stolen property) as per the Indian Penal Code.