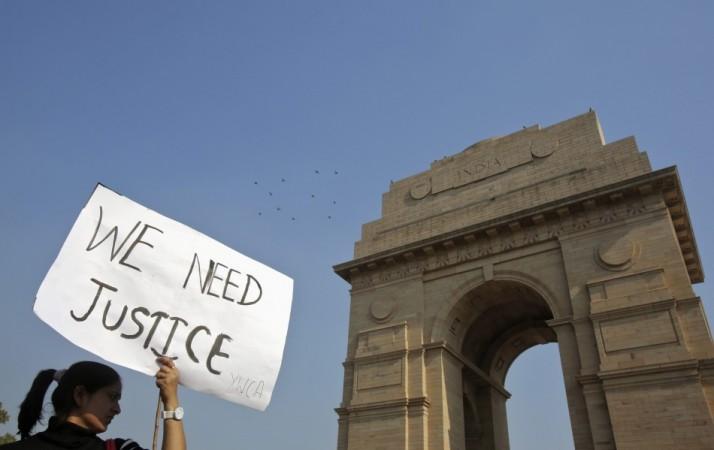 One of the accused in the Delhi gang-rape case will undergo on Wednesday a bone marrow test that will determine if he is a minor.
The Delhi police will submit a 1000-page chargesheet to the Delhi High court in connection to the death of the 23-year-old physiotherapy student. The trial will reportedly begin on Thursday at a fast track court in Saket.
According to CNN-IBN report, the prosecution will demand death sentence for the five accused. The trial of the sixth will be held before a juvenile justice board if the bone marrow test proves him to be a minor. If proved guilty he would be sent to a juvenile home for a maximum of three years.
The police have reported the entire sequence of events in the chargesheet. The report stated the offenders had partied and used the vehicle to earn more money on the day of the incident. It also mentioned that the accused made obscene comments against the girl, which is when her male friend intervened and in turn received brutal blows with an iron rod.
The six accused were slapped with charges of dacoity, gang rape, murder and destruction of evidence. The Delhi police is expecting the trial to end in a month's time or more and will use the victim's and her friend's statements. The medical reports of the deceased will also be produced as evidence along with the mobile phones, ATM cards and jewellery of the victim that was recovered by the police.
The medical report will be backed by forensic evidence collected from the bus along with CCTV footage.
The girl was raped and brutally assaulted in a moving bus on Dec 16. She was initially admitted to Delhi's Safdarjung Hospital and breathed her last at Mount Elizabeth Hospital in Singapore on Saturday.