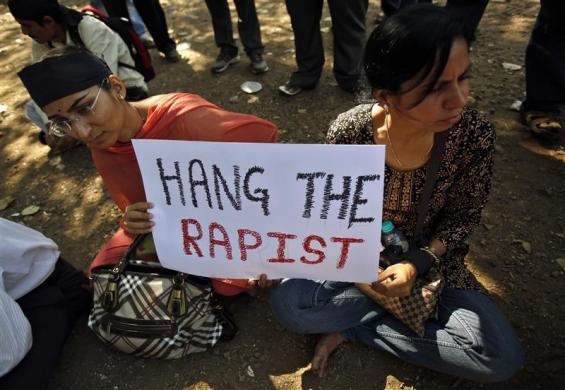 A special fast-track court in Delhi will frame charges against the five men accused of brutally gangraping and murdering the 23-year-old medical student in Delhi on December 16, last year. The trial will begin after the charges are framed on Saturday, as the prosecution and defence lawyers have concluded their arguments.
The prosecution has asked that the five accused be charged under the Indian Penal Code (IPC) for murder, gangrape, robbery, destruction of evidence and criminal conspiracy.
The sixth accused in the case will be tried under Juvenile Justice laws as he was under 18 when he committed the crime. The Juvenile Justice Board has declared him a minor, rejecting the plea from the Delhi police for a bone test to determine his exact age. According to his school certificate, he was 17 years and six months old.
Section 2 (k) of the Juvenile Justice (Care and Protection of Children) Act, 2000, defines a juvenile as a person who has not completed 18 years of age.
The present juvenile act states, a minor can be kept only in a correction home and will receive maximum punishment up to three years, which means the sixth accused in the Delhi gang-rape case will not be tried in court or face imprisonment.
The 23-year-old medical student was brutally gangraped and assaulted by six people on Dec 16, 2012, in a moving bus in Delhi when she was returning home with her male friend. The incident triggered nationwide protests demanding justice for the victim and stringent laws against atrocities on women. The victim succumbed to injuries at a hospital in Singapore on December 29.