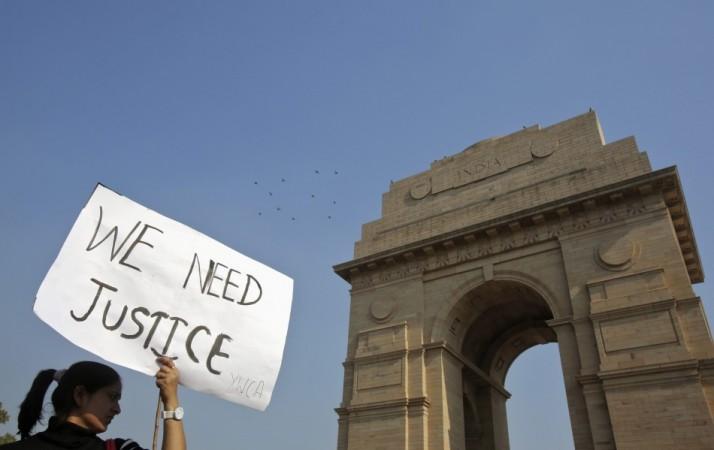 Two of the six accused in the Delhi gang rape-cum-murder case have pleaded to serve as witnesses on behalf of the state in the court.
The judicial custody of Pawan Gupta, Vinay Sharma, Ram Singh and his brother Mukesh expired today after which they were produced before the Metropolitan Magistrate Jyoti Kler on Sunday.
While Pawan and Vinay wanted to be witnesses in the case, Ram Singh and Mukesh requested for legal aid for their defence.
The Magistrate had asked them to appear in court on Jan 7 as per the production warrant issued to them on Saturday.
Later, the magistrate dictated an order in the open court room stating, "All the accused persons were informed that they can seek legal aid in the case, if they have not engaged any counsel. Accused Pawan and Vinay have refused to take service of the legal aid counsel and have submitted that they want to become witnesses on behalf of the state," PTI reported.
"Accused Pawan and Vinay have been directed to move an appropriate application to become witnesses in the case before the court concerned," the Magistrate added.
Meanwhile, experts have claimed that the duo cannot serve as witness due to their involvement in a case of rape and murder.
The fifth accused, Akshay Thakur, whose judicial custody expires on Jan 9 will be produced before the court on Monday.
The trial of the sixth accused will be held before the Juvenile Justice Board if his bone marrow test proved him a minor.
The court had taken the cognizance of offence on Saturday after the Delhi police submitted a chargesheet against the five adult accused on Jan 3. They were charged under the sections of 302 (murder), 307 (attempt to murder), 376 (2)(g) (gangrape), 377 (unnatural offences), 395 (dacoity), 396 (murder in dacoity), 394 (hurting in dacoity), 201 (destruction of evidence), 120-B (conspiracy), 34 (common intention) and 412 (dishonestly receiving stolen property) as per the Indian Penal Code.