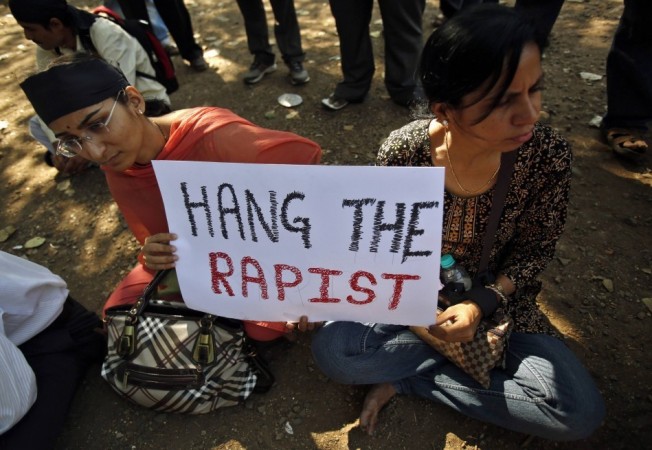 The trial of the five adult accused in the rape-cum-murder case of a 23-year-old physiotherapy student will begin in the Delhi fast Track court on Monday.
The Supreme Court will hear the plea of one of the accused to shift the trial to any other state on Tuesday. The bench will be presided by Chief Justice Altamas Kabir.
Defence lawyer ML Sharma submitted a petition to the Supreme Court seeking a shift in the trial of the case from the national capital to any other state. Sharma, representing Mukesh who was on the wheel of the bus when the crime took place, said that his client made the plea seeking impartial hearing which was not possible in Delhi due to the prevailing fury against him.
The petition to SC stated, "The sentiment has gone into the root of each home in Delhi by which even the judicial officers and the state are not spared and in these circumstances, he cannot get justice in Delhi at all," PTI reported.
"Due to media reports and agitations and due to political statements and personal interest shown by the chief minister as well as various cabinet ministers, judiciary is under pressure to work against the petitioner" the petition added.
The trial of the case, which had brought the whole nation together in demanding speedy justice to the victim and the setting up of special fast-track courts to deal with cases of similar crimes, commenced just five weeks after the gruesome gang-rape incident on Dec 16,2012.
The petitioner pleaded to shift the case to Mathura in Uttar Pradesh.
The trial of the youngest accused, who claimed to be a minor, will be held before the Juvenile Justice board if his medical report proved the claim.
Prosecutor Rajiv Mohan will produce the DNA reports of the accused as evidence along with forensic reports and statements of the victim and her male friend who was also assaulted and thrown off the bus with her.
According to Reuters, the defence lawyers will claim that the forensic findings were fabricated by the police who were under pressure from the widespread protests and intense criticism from all quarters including the government. They also said that the accused were tortured while in custody and were forced to confess to the crime.
The accused are facing charges under sections 302 (murder), 307 (attempt to murder), 376 (2)(g) (gangrape), 377 (unnatural offences), 395 (dacoity), 396 (murder in dacoity), 394 (hurting in dacoity), 201 (destruction of evidence), 120-B (conspiracy), 34 (common intention) and 412 (dishonestly receiving stolen property) as per the Indian Penal Code. If convicted, the accused could face death penalty.