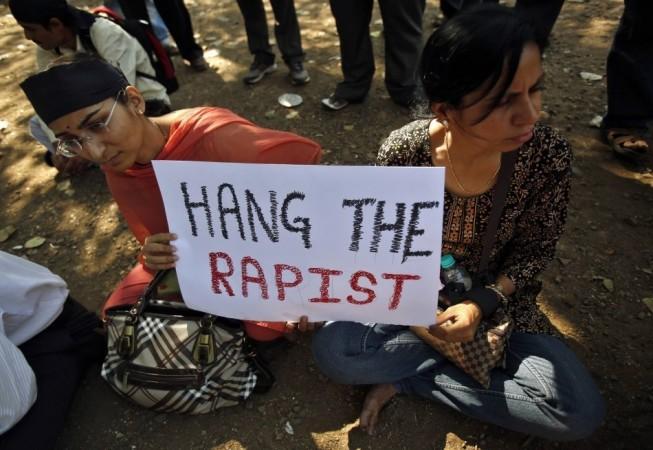 The father of the Delhi gang-rape accused Ram Singh who allegedly committed suicide in the wee hours of Monday claimed that his son was murdered.
Mange Lal Singh, father of 33-year-old accused, ruled out chances that Ram Singh committed suicide and asserted that his death should be treated as murder.
"My son has not committed suicide," he told AFP.
"I had met him six days back at the court. He had told me that his life is in danger and he also said that he had been sodomised by his fellow inmates."
Ram Singh was found hanging in his cell in Tihar Jail at 5 am. Authorities said that the accused tied his clothes into knots to hang himself to the grill of the cell.
Mange Lal Singh claimed that his son was incapable of hanging himself due to a hand injury he sustained in a road accident several years back.
"He couldn't have committed suicide with just one hand," the father told reporters from a Delhi slum where the accused lived.
The accused's mother also claimed that Ram Singh was tortured in his cell and bore several injury marks on his body.
The family of the accused along with his counsel has demanded a CBI probe into the matter.
"It is not a suicide, it is a murder. It is a murder with a criminal conspiracy by some ulterior motive and I demand that a CBI inquiry must be conducted in this case as soon as possible," said defence lawyer AP Singh.
The Delhi government has ordered an inquiry by the metropolitan magistrate as the accused was found dead under suspicious circumstances.
"Singh was not alone in the cell when he committed suicide. Other inmates were present and a guard was also posted. But nobody came to know about it. Around 5am, he was found hanging," a senior official told PTI.
The official added that Ram Singh was under "suicide watch" after he was suspected of having suicidal tendencies and displayed violent behaviour.
Ram Singh along with the five others raped a 23-year-old physiotherapy student in a moving bus in Delhi on 16 December. The victim was heinously assaulted due to which she succumbed to her injuries in Mount Elizabeth Hospital in Singapore on 29 December.