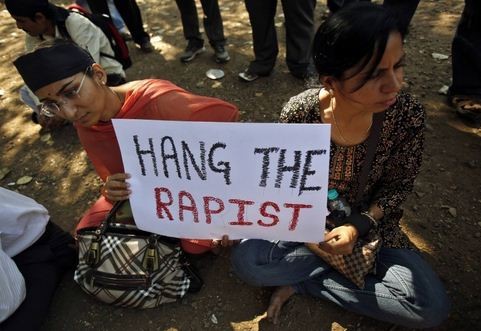 The alleged suicide of prime accused in the Delhi gang-rape case, Ram Singh, has raised questions about the security lapse in the high-security Tihar jail, where Singh was lodged.
The accused committed suicide in the wee hours of Monday by hanging himself using his clothes at jail no. 3 in Tihar, even as he was under "suicide watch."
Singh and the other four accused - Pawan, Vinay and Mukesh and Akshay - in the Delhi gang-rape case were placed under suicide watch since January, after jail authorities pointed out that they had stopped talking with other inmates in the jail and appeared to be in depression. A senior official was appointed to monitor the activities of the accused.
According to sources, Singh was not in solitary confinement and there were other inmates in the cell. Apart from the senior official, other jail wardens were also on alert. Despite this, Singh managed to hang himself by tying knots with his clothes inside the jail. "Other inmates were present and a guard was also posted. But nobody came to know about it. Around 5 am, he was found hanging," a senior official said, First Post reported.
According to CNN-IBN reports, there were no CCTV cameras outside the cell where Singh was placed, despite written letters from Delhi police seeking jail officials to keep the accused under tight vigil.
Singh was supposed to be produced in Saket court on Monday. Everyday, the gang-rape accused are woken by 5 to 5.30 am and are taken on a bus to the court on the hearing date. The incident of Singh's suicide was brought to fore when he was spotted by officials, The Times of India (TOI) reported. Singh was said to be disturbed by the hanging of Afzal Guru, a source told the TOI.
Singh was rushed to the jail hospital where he was declared brought dead. His body will be taken to Deen Dayal Upadhyay Hospital for an autopsy. Forensic experts have already arrived at the jail to collect samples.
Jail authorities have ordered a probe into the incident. Minister of State for Home Affairs RPN Singh has asked for a report about the suicide of Singh. Meanwhile, the other inmates of Singh's cell are being questioned over his alleged suicide. Singh's family has demanded a CBI enquiry.
Singh and five others including the juvenile, who is currently placed in an observational home, have been accused in the brutal gang-rape of a physiotherapy intern in a moving bus. They are charged with murder, gangrape, destruction of evidence, criminal conspiracy, dacoity, unnatural sex and common intent in the case.