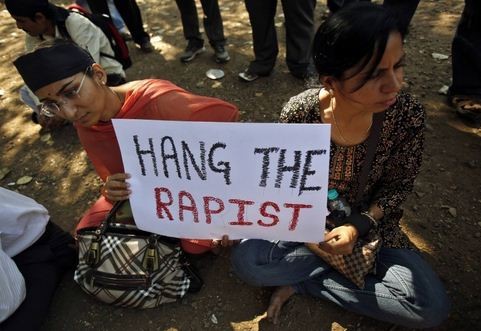 The Juvenile Justice Board has indicted the gang-rape and murder charges against the youngest accused in the Delhi gang-rape case.
Considering the prima facie evidence against the minor, who was believed to have inflicted maximum cruelty on the Delhi gangarape victim, Principal Magistrate Geetanjali Goel has given the order to frame various charges on the juvenile which includes gang-rape, murder, kidnapping, unnatural offences, attempt to murder, dacoity, destruction of evidence and conspiracy, reported The Indian Express.
The Delhi-based physiotherapy student was gang-raped in a moving bus on 16 December when she along with a male friend were returning home after watching a movie. The girl was repeatedly raped and assaulted by six men before being dumped on the road. She was initially taken to Safdarjung hospital and then shifted to a Singapore facility where she breathed her last. The brutality of the incident has spawned protests across the country.
The victim's family has demanded death sentence for all the accused. The youngest accused who is a juvenile has been tried under the juvenile law. Various organizations and committees have demanded the age of juveniles to be lowered under the Juvenile Justice Act. On Thursday, Women and Child Development Minister Krishna Tirath informed the Rajya Sabha that the government is not ready to lower the age of accused in crime cases.
Expressing anger over the minor's brutality, the victim's father said, "Sazaa kisi sey kam nahin honaa chahiye, chahey woh juvenile hai ya kuchh bhi hai (the punishment should not be less even if he is a juvenile)," reported The Times of India.