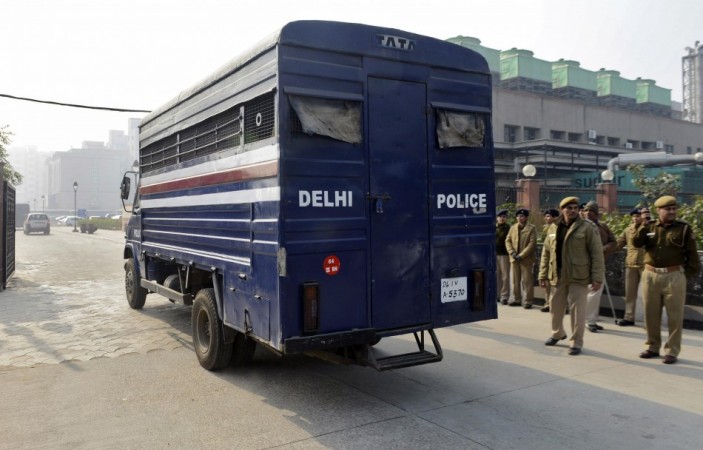 The family of the 23-year-old Delhi gang-rape victim said that they preferred an open court hearing in the case, while the Delhi court on Wednesday upheld a local court order to conduct an in-camera trial.
The victim's family said an open trial will strengthen the movement for tough anti-rape laws in the country. They said if the trial is kept off limits to the media, public anger against the incident will get gradually weaken, PTI reported.
A Delhi Court upheld a magisterial court order to conduct the proceedings in-camera and restrained media from covering it.
"The Metropolitan Magistrate was not only within her rights, rather duty-bound to apply the provisions of section 327 (2) (conducting in camera proceedings in cases of rape and related offences) of the CrPC to the proceedings of the case," District and Sessions Judge R K Gauba said according to a PTI report.
"The fact that a large crowd had entered her court room leaving no space for even the undertrial prisoners to be brought in only added to the circumstances leading to passing of the order," the judge said.
The local court order on Jan 7 was challenged by Delhi court advocates D K Mishra and Poonam Kaushik, who were against the in-camera proceedings as the issue was of national interest.
"The whole nation is interested in knowing the proceedings of the case. In camera trial cannot be done at the stage of pre-trial. It could have been done after case is committed to Sessions Court," their petition said.
The trial at the magisterial court was disrupted after huge gatherings of lawyers, media and public made their way to the court room, making it difficult to produce the undertrials before the court.