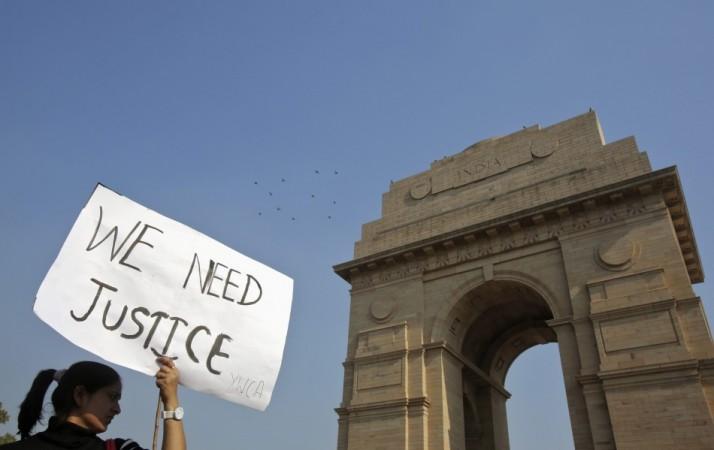 Amid all the high drama, the metropolitan magistrate's court in Delhi ordered for an in-camera trial in the Delhi gang rape case on Monday.
The magistrate, Namrita Aggarwal, also imposed gag on media which restricts printing and publishing of the proceedings without the court's permission.
Aggarwal reproved the crowd saying that the courtroom was jam-packed with disturbances from every side.
Ordering the public and media to vacate the traill room Aggarwal said, "Keeping in view the situation which has arisen in this case, proceedings, including the inquiry and the trial, will be held in-camera. I am invoking Sections 327 (2) and 327(3) of the Criminal Procedure Code. Hence, all public persons and everybody present in the courtroom, except the prosecutor and the accused persons, are directed to vacate the courtroom," The Hindu reported.
"It shall not be lawful to print or publish any matter or content in this case, except with the permission of this court," she added.
The judge went on to say that the five accused, who were brought in the Saket district court premises for the trial, could not be produced in court due to concerns over their safety in passing through the crowded courtroom.
The courtroom also witnessed ruckus when two lawyers, Manohar Lal Sharma and VK Anand, came forward to defend the accused. The members of the Saket bar, who had vowed not to represent them in the Delhi gang rape case, accused the lawyers of seeking publicity.
Following the chaos in the courtroom, the judge ordered for an in-camera trial and adjourned the proceedings until Jan 10.