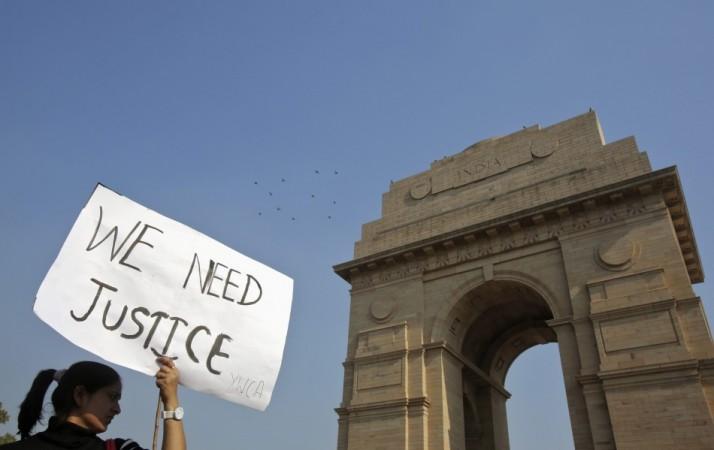 The Union cabinet has approved the setting up of a Commission of Enquiry to look into the incident of rape and assault on a young woman on Dec 16 in Delhi and to suggest measures to improve safety and security of women.
The government's announcement came after the recent brutal gang-rape of a 23-year-old woman in Delhi triggered protests in the capital and caused outrage among the public.
A statement from the cabinet said that the Commission of Enquiry will be set up under the Chairmanship of Justice Usha Mehra, retired judge of the High Court, Delhi. It has been set up under section 3 of the Commission of Inquiry Act 1952 (60 of 1952).
Here are the terms and references of the Commission:
1) The Commission shall go into the various aspects of the shocking incident of rape and brutal assault of a young woman in Delhi on 16.12.2012; identify the lapses, if any, on the part of the police or any other authority or person that contributed to the occurrence; and fix responsibility for the lapses and / or negligence on the part of the police or any other authority or person.
2) The Commission shall suggest measures to improve the safety and security of women, particularly in Delhi and NCR.
3) The Commission shall submit its report to the Central Government as soon as possible but not later than three months from the date of its first sitting.
4) The Commission may, if it deems fit, make an interim report to the Central Government before the said date on any of the matters mentioned in paragraphs i and ii above.
5) The headquarters of the Commission shall be at New Delhi.
The medical student is still said to be in critical condition. In an effort to save her, she has been moved from Safdarjung Hospital in Delhi to Mount Elizabeth hospital in Singapore, where she is likely to undergo organ transplant.