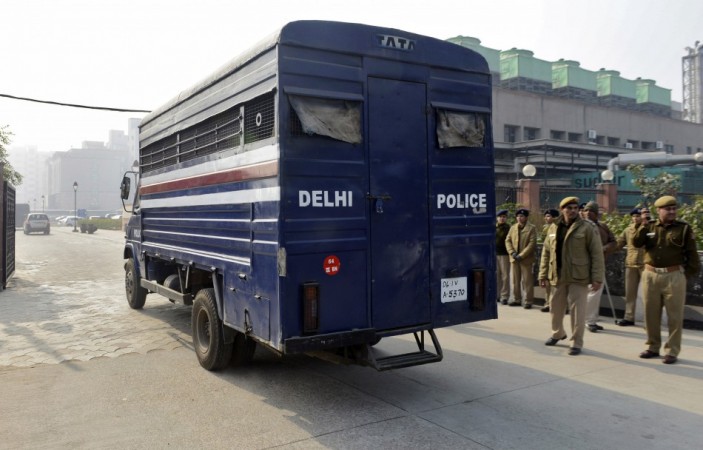 Vinay Sharma, one of the accused in the Delhi gang rape cum murder case, filed an application to special judge Yogesh Khanna seeking provision for healthy food and reading material in jail.
According to reports, Sharma asked for nutritious food like milk and fruits and reading material to be provided, in preparation for the Indian Air Force clerical examination which is scheduled to take place on 7 April.
The Sessions court has sent the application to Tihar Jail authorities seeking their comments on his request.
Sharma's request for a healthy diet and reading material came soon after the court agreed to provide him with a tutor to coach him for the upcoming examination.
Sharma accused the jail authorities of giving him clothes with large holes in them. He said that the police had seized all his clothes from his house, to which officials said that the clothes were case property and could not be given to him until the trial comes to a close.
Meanwhile, the court gave an ultimatum to the defence counsel for arriving late for the trial. On Monday, the proceedings of the court was delayed by approximately 45 minutes as the lawyer representing Sharma and Pawan Gupta, one of the four accused adults, reached the courtroom late.
"I am observing that the defence counsel are coming as per their choice. They (defence counsel) should understand that they are dealing with a very serious case. They are taking the court for granted. I will write to Delhi Legal Services Authority (DLSA) to provide counsel to accused if in future also, the counsel reach late. It cannot go on like this. Please make sure that from tomorrow, you (defence counsel) are on time," the judge said.
The court has so far recorded the statement of 63 witnesses and announced that it will not adjourn the case unless someone falls ill.
The four accused - Mukesh, Vinay, Akshay and Pawan - are facing trial in connection with the gang rape of a 23-year-old physiotherapy student in a moving bus on 16 December, 2012. The victim succumbed to her injuries in Mount Elizabeth Hospital, Singapore nearly two weeks later.
The prime accused, Ram Singh, was abated from the case after he allegedly committed suicide on 11 March by hanging himself in his cell. The youngest accused is a minor and will be tired before the Juvenile Justice Board.