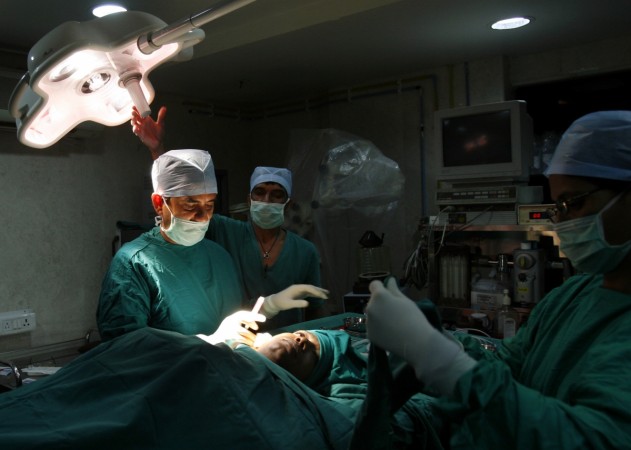 In a brazen incident of medical negligence, doctors at Fortis Hospital, Shalimar Bagh, Delhi, operated on the wrong leg of a 24-year-old man, Ravi Rai, instead of the injured one. The incident took place on Monday.
The doctors who operated on Ravi's earlier conducted CT-scan and X-ray, which clearly showed the injury in his right leg. However, the same doctors conducted the surgery on his left leg, IBNlive reported. The doctors reportedly have put two rods in Ravi's left leg instead of the fractured right one.
The Fortis Hospital has admitted to the error and has sacked two orthopaedic surgeons, two nurses and one Operation Theatre technician, the Economic Times reported.
Ravi's family earlier registered a complaint with the Fortis Hospital and demanded strict action against the erring doctors instead of compensation.
"We don't want compensation. We want legal action. How can a hospital be so negligent. Doctors told us that there was a fracture in the ankle of his right leg and that they need to do surgery to insert pins in his ankle for support. Trusting them we agreed for the surgery. But later, when our son gained consciousness, we realised that instead of the right leg, his left leg which was perfectly fine was operated," Ravi's father Ramkaran Rai was quoted by IBNlive as saying.
Ravi's family has also lodged a complaint with the police, Medical Council of India and Delhi Medical Association.
Ravi fell from stairs on Sunday and injured his right leg. He was immediately rushed to Fortis Hospital, Shalimar Bagh, where the doctors performed various screening tests. Following the surgery on the wrong leg , Ravi has been shifted to another hospital.
"Following yesterday's (Monday's) incident, we immediately set up an expert committee to enquire into the matter. Their preliminary view suggests that in the rarest of aberrations, the operating team may have disregarded and sidestepped due processes. We take our obligation to our patients very seriously. As this is a zero tolerance area for us, the services of erring doctors and OR personnel (five) have been dispensed forthwith," Fortis Hospital said in a statement.