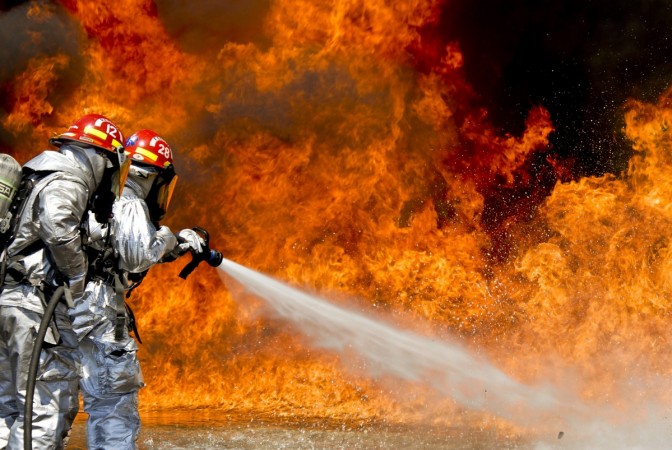 At least three people died and 10 were injured after fire broke out in a four-storeyed building in the Mohan Park area of Shahdara in Delhi on Wednesday. The rescued people were rushed to the GTB hospital.
The three dead are yet to be identified.
Around 7-8 people were rescued and two or three of them have sustained burns.
The fire has been doused, said a fire department official. However, they could not confirm the number of casualties since many of the people who were rescued were unconscious.
A short circuit in an e-rickshaw that was being charged in the parking lot of the flats was the reason behind the fire. The incident took place on Tuesday night and the fire engulfed the whole building soon.
Delhi had reported more than 130 incidents of fire on Diwali. There were also two massive fires in Narela within 10 days recently.