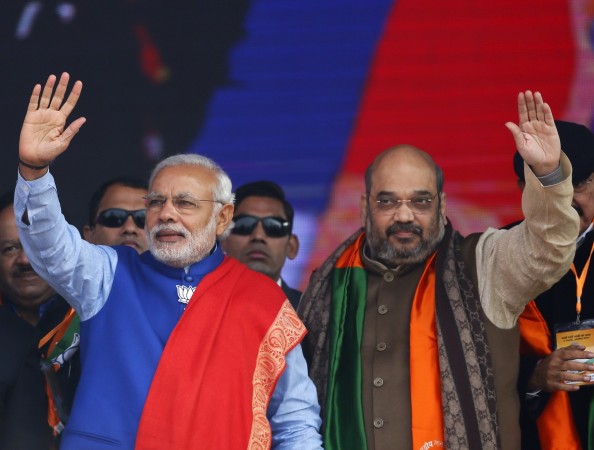 Shiv Sena chief Uddhav Thackeray launched a full-fledged attack on BJP following their embarrassing defeat in the 2015 Delhi Elections. "Neither (Prime Minister) Modi's appearances nor Amit Shah's strategising worked," Thackeray said via the party's editorial mouthpiece Saamana.
"The entire election campaign was run in the name of Modi... Just as the party attributed its success in other states to Modi, they should do the same for Delhi," he said, reports NDTV.
The newspaper had on Tuesday printed the Sena chief's message after AAP's sweep of the Delhi polls: "The people of Delhi have shown the might of a tsunami against a wave."
"You can't win elections with only promises and speeches. Modi's popularity and Shah's election strategies were at stake here, but a virtual non-entity like Kejriwal uprooted and threw them away. How was this possible?" the edit asked.
It listed the reasons as: the unemployed have still got no jobs, inflation has not been curbed, people without shelter continue to remain homeless, and poll promises have not been fulfilled.
Even the party workers were unhappy that an outsider leader like Bedi was thrust upon them and the electorate, besides the totally negative campaign against Kejriwal and Congress vice-president Rahul Gandhi which rebounded on the BJP.
Shiv Sena also asked the people of Maharashtra "to take lessons" from the outcome of the Delhi assembly polls.
(With IANS inputs)