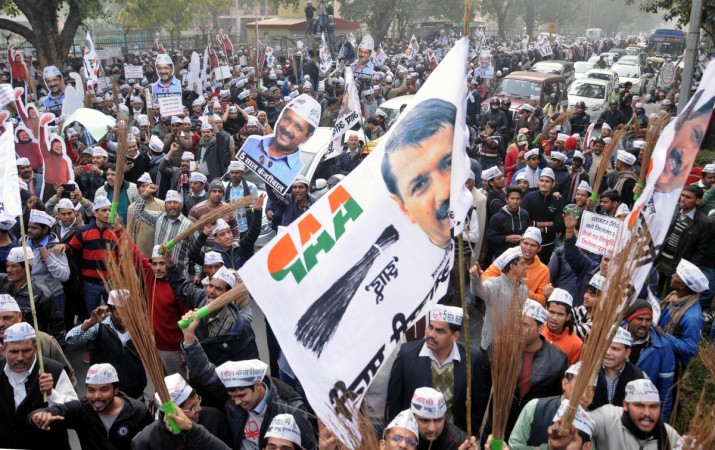 AAP president Arvind Kejriwal on Tuesday launched a roadshow starting from Valmiki Mandir in the heart of New Delhi; but postponed the filing of his nomination papers for the Delhi assembly elections to Wednesday.
Earlier, the battle between Kejriwal and BJP's chief ministerial candidate Kiran Bedi got into full swing with Kejriwal challenging Bedi to a public debate.
Calling Kejriwal's move a publicity stunt, BJP turned down the challenge.
"AAP is all about publicity, they want to use Kiranji for their publicity. Any debate should take place only in the Delhi assembly," BJP spokesperson Sambit Patra said.
Bedi, who was announced as BJP's CM candidate last night, took a dig at Kejriwal, saying that she believed in delivering, not debates, reports NDTV.
Kejriwal had earlier tweeted this morning, "Congrats 4 being nominated as BJP's CM candidate. I invite u 4 a public debate moderated by neutral person n telecast by all." He also tweeted, "Kiranji, i used to follow u on twitter. Now, u have blocked me on twitter. Kindly unblock me."
Meanwhile after much speculation and drama, BJP president Amit Shah announced on Monday night that Kiran Bedi would be the party's chief ministerial candidate for the upcoming Delhi polls, starting 7 February.
The announcement was made after a meeting of the central election committee, where PM Narendra Modi was also present.