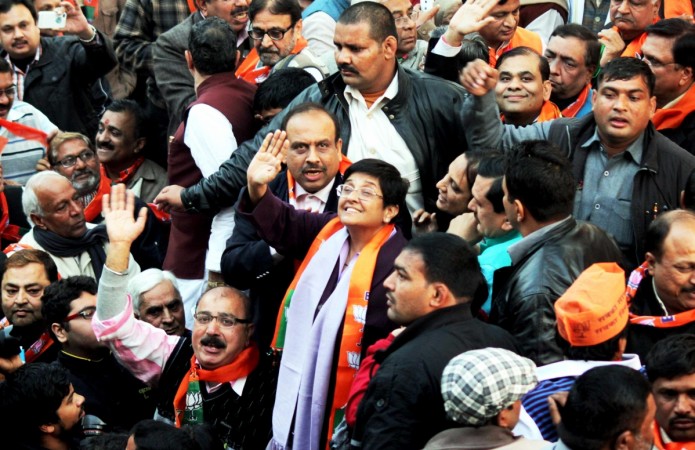 BJP's Chief Ministerial candidate Kiran Bedi on Wednesday began her roadshow prior to filing her nomination papers for the upcoming Delhi polls starting 7 February.
Bedi, who will be contesting from the Krishna Nagar constituency, was accompanied by Harsh Vardhan, who was victorious from there in the 2013 Delhi Elections.
The former IPS officer, who will file her nomination today noon after the roadshow, said that she would strictly monitor each department, reports NDTV.
Meanwhile, Congress leader Ajay Maken took a swipe at Bedi, called her a good cop but not a good administrator.
Addressing the media ahead of filing her nomination, Bedi said, "Our Delhi can become a good Delhi. We (BJP) will do good practices. We will ask for a security perception index survey. That will tell us which area has more insecurity and which area has more security. This will probably be the first time Delhi will see the security perception index."
The BJP candidate said that she would meet the masses everyday in order to get an idea of what needs to be done for them, reports Zee News.
She was also seen talking to a newspaper seller and a tea vendor.