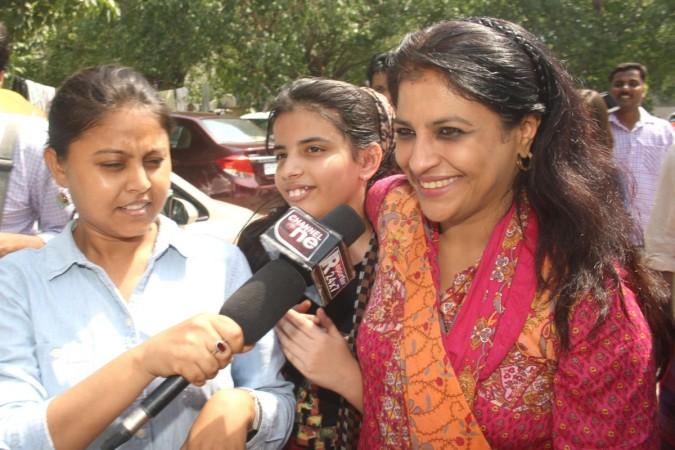 According to the latest rumours doing the rounds, former AAP leader Shazia Ilmi will be joining the BJP ahead of the Delhi polls on 7 February. While Ilmi has not indicated anything on Twitter or in public, a number of television channels quoted anonymous sources as saying that she would be joining the BJP campaign for the upcoming elections.
Ilmi, who has stayed out of politics since leaving AAP in May, has made no comment on the matter so far, reports Firstpost. She had accused the party of not having any internal democracy. Ilmi has often found herself being targeted by AAP's supporters on Twitter, the medium which she claims has not been used aptly by the party.
The former AAP leader had said last year that neither would she quit politics nor would she contest the assembly polls from any political party.
Ilmi praising Prime Minister Narendra Modi's Swachh Bharat campaign had raised speculations of her joining BJP. She however defended her actions.
"Even if I don't do anything, rumour or controversy often takes place. When I left the [sic] AAP, Arvind on a television channel said since I was joining the Congress, I had left AAP, which was not true. I never joined Congress. PM's Swachh Bharat mission is a great mission and one shouldn't allow rotten apples to spoil a good mission," Ilmi had said.
She claimed that at the time that she didn't want to contest any election, but that she still wanted to make a difference.
However, that hasn't stopped people on Twitter from reacting to the rumours:
Why do people take things like shazia ilmi joining BJP seriously?don't we all look for better things in life?
— ricky jana (@rickyjana) January 14, 2015
Since BJP had such moral stands on Shazia Ilmi exposes, one wonders how they can accept her now. Or were those exposes the qualifications?
— Wildcard Vidyut (@Vidyut) January 14, 2015
Shazia Ilmi spoke so much against BJP,asked Muslims to be communal,now she'll campaign for BJP? Seriously,I'm bloody scared of politicians!
— taslima nasreen (@taslimanasreen) January 14, 2015
Shazia Ilmi gets off the train. As she walks away, the mandolin plays. Amit Shah looks at her and mutters... "Palat...palat.."
— Tanmay Bhat (@thetanmay) January 14, 2015
#WhatGoogleDoesntKnow: Why Shazia Ilmi intends to support a party she attacked on television almost daily for the past two years.
— lindsay pereira (@lindsaypereira) January 14, 2015