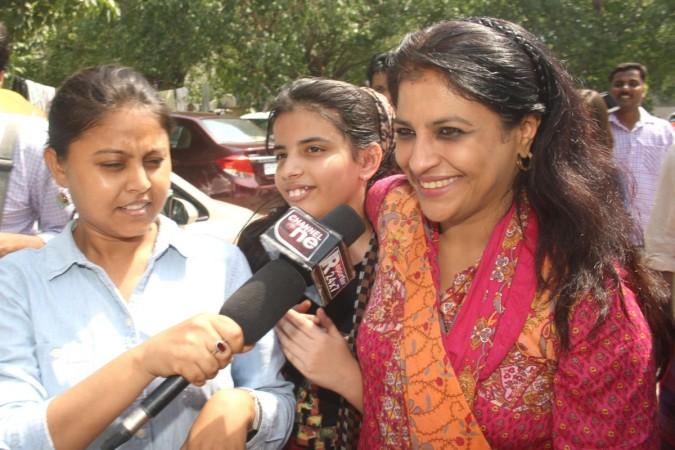 Former Aam Aadmi Party (AAP) member Shazia Ilmi is all set to join the BJP ahead of the Delhi polls on Thursday according to latest speculations. Ilmi is one of the few leaders from the Muslim community who is going to be a part of the party.
Sources close to Ilmi told Hindustan Times that she would campaign for the BJP in the upcoming Assembly polls in Delhi. There is a strong assumption that BJP might field Ilmi against Kejriwal from the same constituency.
"Ilmi will give a tough fight to Kejriwal if she agrees to contest from the area. But she isn't keen on contesting from the area yet," sources told the daily.
BJP wants to confine Kejriwal's campaign to the constituency and therefore has taken the decision to field a strong candidate against him.
However, Ilmi tweeted on Wednesday, "I'm not contesting from New Delhi or elsewhere."
The former AAP candidate from RK Puram (in the 2013 Delhi Assembly Elections) has been associated with the BJP previously. Earlier during her time with AAP, Ilmi had strongly brick bated the BJP on various occasions. Ilmi had tweeted, "...Hypocrisy, thy name is BJP." However with time she seems to have differed in her earlier opinion. Illmi was a part of BJP's Swachh Bharat Abhiyan.
Responding to reports about Ilmi joining the BJP, Kejriwal said that she was a free citizen of India and could join any party she wanted.
Meanwhile, BJP party workers who are also contenders for the ticket are upset at all the conjecture and have said that the party always fields senior leaders from the constituency. Not fielding a powerful candidate would hint at BJP allowing Kejriwal to win, they added.
Actor-turned politician Jaya Prada and former IPS officer Kiran Bedi are also likely to join the BJP and contest the elections for the party, according to fresh speculations.
As per reports, few BJP workers are of the view that Bedi should contest against Kejriwal while others are of the opinion that Ilmi should contest against the AAP chief.