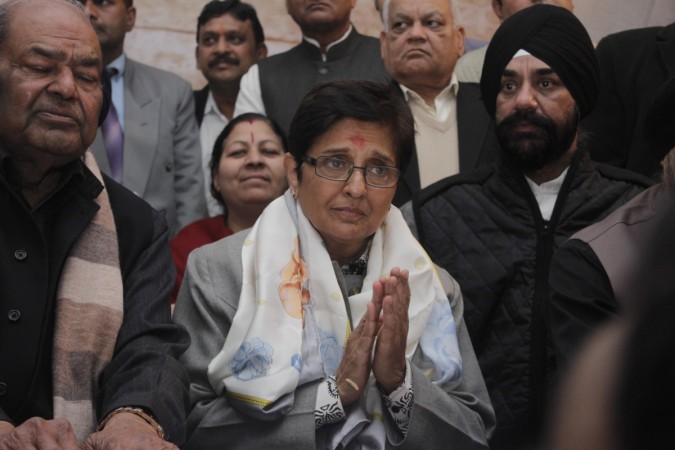 Hours after quitting BJP, Narendra Tandon – campaign in-charge for the party's chief ministerial candidate Kiran Bedi – withdrew his resignation, saying it was an emotional outburst.
Tandon said he reset his emotional quotient after meeting party chief Amit Shah on Monday, according to NDTV report. Tandon had quit the party on Sunday.
Tandon had resigned from the party citing Bedi's "dictatorial attitude."
"I have resigned today. I was fed up with the dictatorial attitude of Kiran Bedi and her staff. I tried many times to convey this to the top leadership but nothing has been done," IBNLive quoted BJP State Executive member and Bedi's election campaign aide Tandon as saying.
Tandon ended his 30-year-old association with the party and submitted his resignation to BJP chief Amit Shah on Sunday night. In his letter to Shah, Tandon expressed his displeasure that Bedi, who had once beaten up BJP workers leaving several injured, is now bossing over them.
Reacting to the development, the BJP said Tandon has a habit of resigning frequently.
"He has not resigned for 1st time, this is the 3rd time, no conflict within party: Harish Khurana, Delhi BJP Spox on Narendra Tandon's resign," according to an ANI tweet. Bedi denied having any knowledge on the issue.
Tandon's decision comes just five days ahead of the assembly polls in New Delhi, where the BJP is fighting hard against the Aam Aadmi Party (AAP) to win a crucial election.
Delhi is going to polls on 7 February and the outcome of the fierce battle will be decided on 10 February.