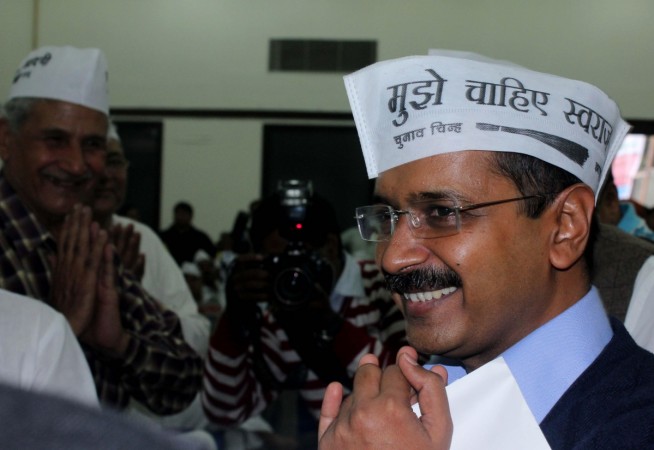 The political slugfest between rivals BJP and AAP continues, with AAP's chief ministerial candidate Arvind Kejriwal responding to his counterpart Kiran Bedi on why he offered her the CM post (during the 2013 Assembly polls).
In an interview to NDTV, Kejriwal said, "I offered her the CM post because of her core values."
He also said he was "shocked" when he got to know of Bedi joining the BJP.
On Wednesday, Bedi had posed a question to Kejriwal as to why she was offered to become a member of AAP and be its chief ministerial candidate in the 2013 Delhi Assembly polls.
The war of words started after one of AAP's members Kumar Vishwas had told a TV news channel a few days ago that Bedi had asked Kejriwal to go soft on the BJP during the anti-corruption movement.
Kejriwal used the interview to pose some questions to the former anti-corruption activist and now his rival: "Her core values were anti-corruption so has her party thrown out members like BS Yedyurappa, Nishank and others charged with corruption? Has BJP changed? Or has she changed?"
Talking a moral high ground on Bedi's personal attacks in which she called him "toxic," Kejriwal said that he won't reciprocate in the same vein.
Seeking to lower her morale, Kejriwal said that Bedi's entry into the BJP and her projection as CM candidate has actually united various factional leaders in the party's New Delhi unit who will collectively ensure her defeat in the upcoming polls.
"...Vijay Goel, Satish Upadhyay and Harsh Vardhan, who were all working separately to defeat her, have now come together. One of them, one or I should say many of the senior leaders called to tell me that they will ensure her defeat," he said.