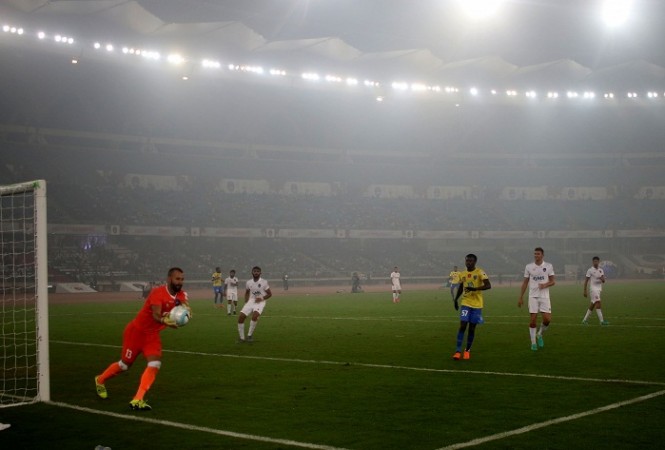 Delhi Dynamos have been one of the quality sides in ISL 2016, playing some solid football, most of the time, to remain at the top half of the table. They currently lie at the fourth place with four wins and 17 points. Delhi, who play FC Goa on Sunday, will be keen to strengthen their position for the playoff stages with a win over Zico's side in New Delhi on Sunday.
This is Dynamos' last home match of the season and they would want to give their home fans another reason to cherish with an amazing display. Delhi could have found them as the top two teams in the standings had it not been for their five draws in ISL 2016. They need to make sure that they cross the finishing line against Goa.
Delhi coach Gianluca Zambrotta is aware that a quality display against Goa and a favourable result will help the team inch closer to confirming the semifinals berth. The way Delhi have been playing, they should be favourites for the contest, but one should not be too confident, and Zambrotta does not want his players to take it easy.
"If we win this game then Delhi will be in a good position to qualify for play-offs. I am not getting into the mathematical calculations, just preparing for this match and trying to win. Like always, we will strive to win. At the moment, this is one of the most difficult games for us. It will be a mistake to think they (Goa) are last. That will be a bad attitude. The players must stay focused and determined," Press Trust of India quoted the coach as saying.
As far as Goa are concerned, they have been below the par in ISL 2016, having lost seven times in the competition already. And if they do not get their game right against Delhi Dynamos, it could be their eighth loss, making their season look even more disastrous. They are currently at the bottom of the ISL 2016 table.
The task is uphill for Goa, who lost to Delhi in their home match as well last month. Irrespective of what has happened in the recent past with their results, Zico wants his team to give his best.
"We will play with same intensity. We are professionals. When we go on the pitch, we must respect the jersey, the fans and the honour of our owner. I learnt this when I started playing football. We have to honour the jersey, always. We will give hundred percent," Zico said.
Where to watch live
India: TV - Star Sports 1/HD1, Star Sports 2/HD2, Star Sports 3/HD3
Star Gold, Star Utsav (Hindi)
Live streaming - Hotstar
Live score - Twitter
Europe: TV - Star Gold
Australia, USA: TV - Fox Sports
Canada: TV - CBN, ATN Bangla
Bangladesh: TV - Channel 9
South-East Asia: TV - Eurosport