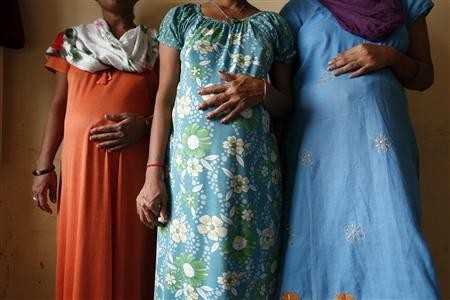 A bench of the Delhi High Court has denied an Australian couple from having sex selective surrogacy in India.
The Australian couple was seeking a no-objection certificate as a court's direction to Delhi family welfare department on the issue that they could conceive two children of different sex through gestational surrogacy.
As per a report by Hindustan Times, the couple cannot have any biological children of their own. In a gestational surrogacy a surrogate mother carries a fertilized donor egg or embryo till the baby is born.
This kind of surrogacy is legally available in only three countries of India, Thailand and the US. The couple wanted to 'balance their family' by having children of both sexes using the pre-natal diagnostic techniques.
The high court turned down the appeal saying an exception to the law cannot be made to accommodate the 'desire' of a foreigner to have a 'balanced family'.
The bench included Chief Justice NV Ramana and Justice Manmohan who clarified that the Pre-Conception and Pre-Natal Diagnostic Techniques Act (Prohibition of Sex Selection) (PCPNDT) Act, 1994, prohibits child sex determination. Moreover, the law applies to both Indian and foreign nationals seeking to conceive a child through surrogacy in India.
The couple had contended that they belong to an 'exceptional category' as they should not be compared to those who choose the sex of foetus in order to have a male child.
Since the family welfare department rejected their plea, the couple tried to exempt themselves from the PCPNDT in court.
The process of surrogacy has yet to be tabled in the Parliament as there is no law to regulate surrogacy despite it being legal in India.