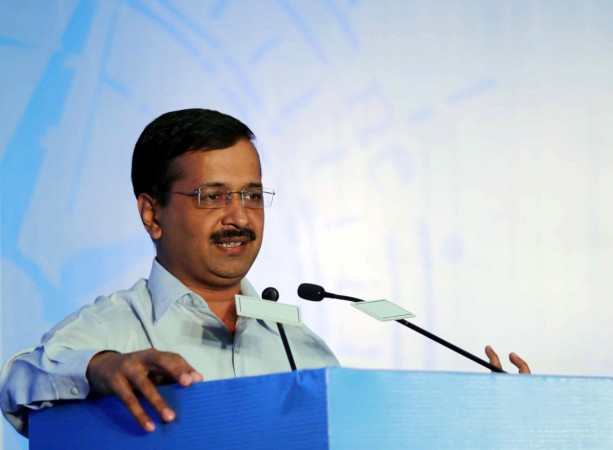 The AAP government on Wednesday released the draft bill for full statehood to Delhi in the public domain and invited suggestions from them till June 30. The bill seeks to bring land, police and bureaucracy under its control, according to IANS.
A Press Trust of India (PTI) report quoted Kejriwal as saying that an all-party meeting regarding the issue would be held. He has urged both the BJP and the Congress to "rise above differences" and support full statehood for Delhi.
Kejriwal went on to quote from past BJP manifestos that were in favour of full statehood. "LK Advani had tabled the Delhi Statehood Bill in Parliament in 2003. It was referred to a Standing Committee chaired by Pranab Mukherjee which had backed the suggestions. But for some reason it got lapsed. Even the Congress has spoken out for statehood in the past... On May 25, 2014, Harsh Vardhan had said the first issue he would raise with the new prime minister would be statehood."
When asked about his plan of action if the Centre rejected the bill, Kejriwal was quoted by PTI at the press conference as saying: "The BJP has struggled the most on the issue. They have consistently raised it. We are merely taking their resolve forward by inviting public opinion on this draft."
According to the report, Kejriwal will also write letters and meet Prime Minister Narendra Modi, BJP President Amit Shah, Home Minister Rajnath Singh and Congress President Sonia Gandhi in an attempt to garner support for complete statehood.
This draft has been one of the biggest electoral promises of the AAP government. It seeks to keep institutions like the Delhi Development Authority (DDA), Municipal Corporation of Delhi (MCD) and Delhi Police under its control while keeping the high-profile NDMC area out of its jurisdiction.
PTI quoted Kejriwal as saying the final version of the draft would be prepared and a resolution would be passed by the Delhi Assembly after June 30. Until then, the draft is on their website for the public to view and give their suggestions.
Citizens can send in their suggestions on "fullstatehood.delhi@gov.in" and "fullstatehood. delhi@gmail.com", which will remain activated till June 30, as per the PTI report.