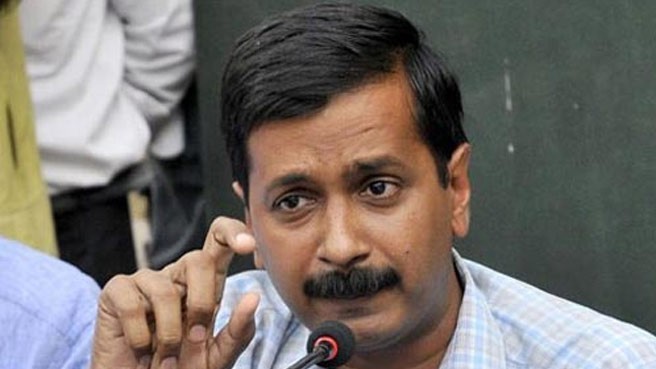 The new Delhi Chief Minister Arvind Kejriwal, who skipped the Secretariat for a second day, has been advised for a two-day bed rest by his doctors.
"Kejriwal wanted to attend office for two hours today, but I advised him not to do this. Kejriwal's blood pressure is now normal and he is recovering well. As he recently went on a fast for several days, he is feeling weak," Kejriwal's doctor told PTI.
Apart from his office, the Delhi CM also wanted to meet the family of a Delhi Police constable, who was beaten to death in Ghitorni area of south Delhi by liquor mafia, for which Kejriwal had granted a financial assistance of ₹1 crore to them on Monday.
"I have got to know that Vinod Kumar's family lives in Muzarfarnagar. I have clearly asked Kejriwal not to go there because he is not in a condition to go out of Delhi," the doctor added. Kejriwal has been suffering from high fever and diarrhea since the past two days.
Meanwhile, after the AAP government announced nearly 700 litres of free water daily for households with meter, questions and concerns are being raised regarding the party's plan to cut down on the electricity prices by 50 percent.
While the Delhi Electricity Regulatory Commission (DERC) has warned Kejriwal government against interfering with power tariffs, officials expect a whopping ₹3, 000 crore charged on the government if AAP decides to extend the current subsidy provided at 200 units to those consuming 400 units per month.
"If subsidy is provided only to those consuming 200 units per month, which is in force currently, they will have to shell out ₹ 450 crore per annum. However, if the scheme is extended to those consuming 400 units, it will put an additional burden of ₹ 1, 300 crore per annum on the government. At the same time, if all the residential consumers are covered, it will cost the government ₹ 3, 000 crore per annum," an official told Hindustan Times.