The Delhi Police's raid on the Adhyatmik Vishwa Vidyalaya ashram, run by self-styled godman Virendra Dev Dixit in Rohini, Delhi, seems to have opened a can of worms. While a probe against the organisation and its founder has already been ordered by the Delhi High Court, it is now also being said that the ashram, in fact, does not even have a legal status and is an unregistered society.
After several women were found living in "horrible" conditions at the ashram and allegations that they were raped on numerous occasions, the health department of the Delhi government has set up a medical board, which will soon examine the women lodged at the ashram.
In addition, the court has also been informed that there are similar ashrams located at Majlis Park, Nangloi, Palam Vihar, Uttam Nagar, and Karawal Nagar in Delhi, and these places too will now be investigated.
The high court, which had ordered the police raid after worried parents approached it through NGO Foundation for Social Empowerment run by Seema Sharma, it also questioned what kind of ashram keeps women in "animal-like conditions with no privacy even for bathing."
Raising questions about the ashram's claims that the women were living there on their own will, the court said: "It is a strange setup where hundreds are lodged in closed confines. Where is the concept of free consent or spirit when you are not allowed to meet family or friends or wear what you want to or cannot go out when you want to?" according to India Today.
"What kind of spirituality is it when people are kept confined as animals in cages? We do not understand it," it added.
Speaking of the ordeal, a 32-year-old woman, who lived at the ashram said that she was raped several times. "They used to tell us that if we interacted with the outside world, we would be committing a sin. They kept telling us we would not survive," the woman told the Indian Express. "The baba had told me that I was one of his 16,000 ranis...He raped me on several occasions."
Meanwhile, about 40 women have been rescued from the Adhyatmik Vishwa Vidyalaya ashram until now, according to ANI. Disgusting details have been revealed since the raid and many have now drawn similarities with the Dera Sacha Sauda chief Gurmeet Ram Rahim case. While it was earlier said that Dixit kept numerous women and young girls at the ashram, it is suspected that the building that houses the male staff could also have some minor boys in it.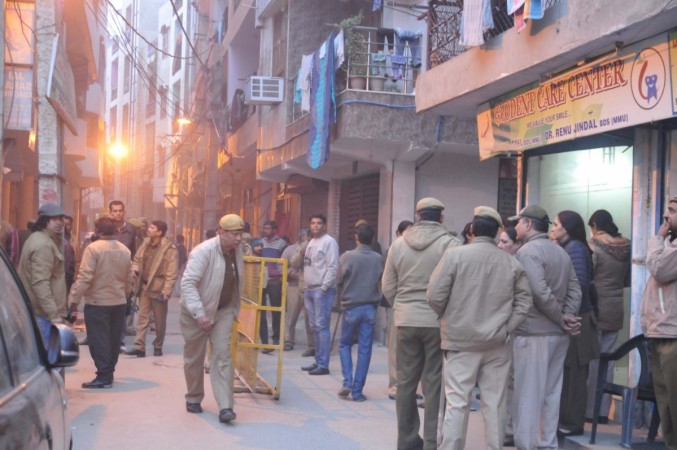 These claims come in addition to what was reported after the police raided the ashram. The women, called gopiyan, are reportedly made to dress in pink sarees and white blouses. A former disciple had also said that Dixit organises a seven-day course for his followers and many parents also leave their daughter at the ashrams. During these times, the girls are often sent to various other ashrams without the knowledge of their parents.
Police also spotted several odd things at the ashram such as secret chambers, tiny maze-like rooms, and weird staircases that would make escaping impossible for the victims. Neighbours revealed that about four-five girls had committed suicide at the ashram and the team also found a room used to store a huge amount of medicine and syringes.
Another follower also revealed that the "godman" was a drug addict and often exploited women, sometimes raping about 10 of them a day. He reportedly also tracked the menstrual cycle of the girls and the girl who got her first periods would be flown down to the ashram so that Dixit could rape her. He also regularly got massages from naked girls.
During the raid, the police had detained a woman and a guard of the ashram, while Dixit, 75, is yet to be arrested.