Delhi Chief Minister Arvind Kejriwal met Haryana Chief Minister Manohar Lal Khattar in Chandigarh on Wednesday to discuss solutions to increasing levels of toxic air in the national capital.
The Delhi CM had tweeted early on Wednesday saying that he is flying to Punjab to meet the Haryana CM. Kejriwal also expressed a desire to meet the Punjab Chief Minister Amarinder Singh, who also works out of Chandigarh, but he refused to meet the Aam Aadmi Party (AAP) leader, citing he does not have "the same luxury of time" as Kejriwal.
The Delhi CM, however, was welcomed by his Haryana counterpart with a bouquet of orchids before the two leaders began their talks.
Delhi's air quality was recorded "severe" on Tuesday, with particulate matter (PM) readings at 645 microgrammes per cubic metre and PM2.5 at 416 microgrammes per cubic metre, according to Safar (System of Air Quality and Weather Forecasting And Research). The forecast states that the air quality will continue to remain severe. The national capital has been battling toxic smog since a week.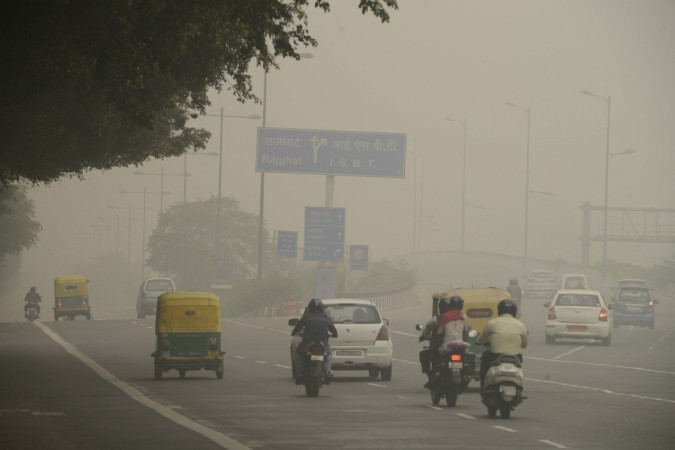 Kejriwal flew to Chandigarh along with Delhi's environment minister Imran Hussain and a senior bureaucrat secretary, he said, "to discuss issues related to pollution with Hon'ble CM of Haryana and his team. Look forward to a fruitful discussion."
Kejriwal has blamed the sudden rise in the pollution level in the capital on farmers in the neighbouring states of Haryana and Punjab, as they continue burning crop residue, an annual tradition to clear fields. The smoke from the crop fire, along with vehicle, industrial emissions and road and construction dust, is what is contributing to the pollution crisis in the city, Kejriwal said.