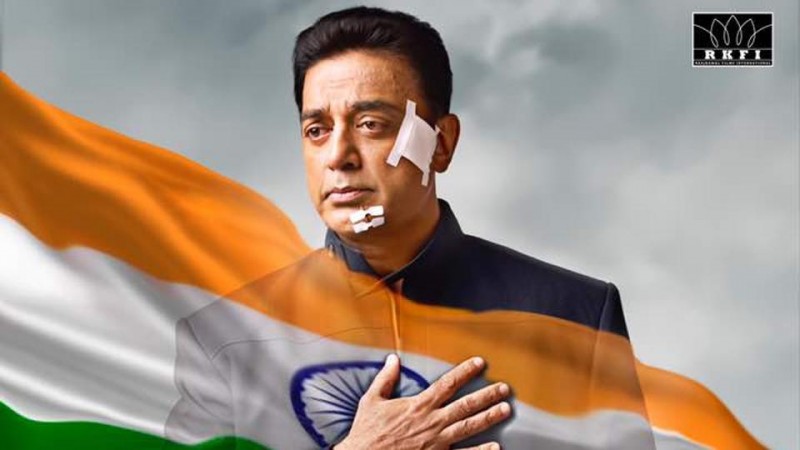 The release date of Kamal Haasan's Vishwaroopam 2 has reportedly been finalised. The movie will hit the screens on January 26, on the occasion of Republic Day.
Rumours are rife that the makers have locked in the release date and will work hard to release the film on that very date. The last leg of shooting for the film commenced on Monday, November 28, and will last for just one week.
If the reports about the release date are true, Vishwaroopam 2 will clash with Akshay Kumar's Padman. The first instalment of the Tamil movie was released in multiple languages, but it is not clear whether the sequel will release in Hindi and Telugu, besides the original Tamil.
Akshay Kumar's Padman has Sonam Kapoor and Radhika Apte of Kabali fame as the female leads. Bollywood mega-star Amitabh Bachchan will be seen in a cameo. Padman is a comedy-drama based on Twinkle Khanna's book The Legend Of Lakshmi Prasad.
The movie is based on the life of social entrepreneur and Padmashri winner Arunachalam Muruganantham, who is known for creating a low-cost sanitary napkins machine and spreading awareness about traditional unhygienic practices regarding menstruation in rural India.
It has to be noted that Rajinikanth's 2.0 was supposed to be released on January 26, but was pushed further back due to non-completion of post-production works. Hence, the makers of Vishwaroopam 2 smartly decided to release the film on Republic Day.
Coming to Vishwaroopam 2, Kamal Haasan himself has written and directed the film apart from playing the lead role. The first part of the flick had hit national headlines after the Tamil Nadu government banned the film in the state citing law and order issues.
The movie was later cleared by the court while it had a hassle-free release outside Tamil Nadu.