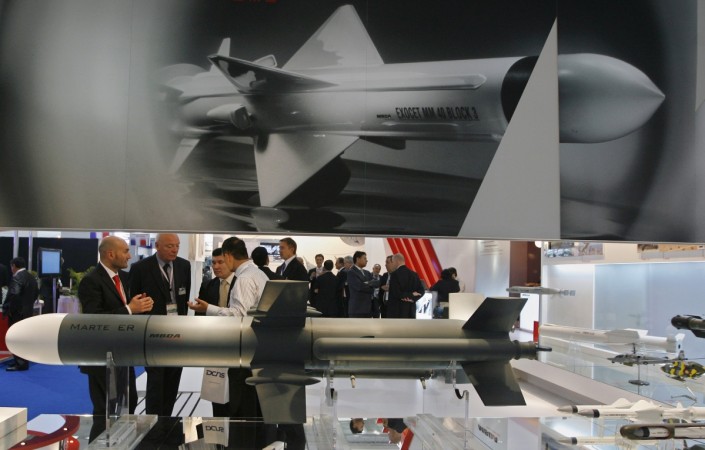 The upcoming Defexpo India 2016, to be held for the first time in South Goa, is expected to have a large gathering of defence companies from around the world, and U.S. companies are not far behind.
India is looking to reduce its dependence on Russia for its military needs, and turn to the West to fulfil its ambitious modernisation plans to keep pace with the Chinese and Pakistani armed forces.
The U.S. has emerged a strong partner in India's defence modernisation process. India has already bought several defence hardware from the U.S., including the C-130J Super Hercules and C-17 Globemasters, with more in the pipeline, including the already-cleared 22 Apache attack helicopters and 15 Chinook airlift helicopters for $3 billion.
Lockheed Martin, a leading U.S. defence manufacturer, is keen to capitalise on India's growing demands for high-technology defence products. The Economic Times reports the defence major is planning to bring its best to the defence expo in South Goa. Lockheed Martin plans to showcase the C-130J Super Hercules, F-35, F-16, S-70B Seahawk, M-28, MH-60R maritime helicopter, Hellfire, Javelin anti-tank weapon, Aegis Combat System and Gyrocam sensor system.
"With our partner (Raytheon) and the support of U.S. government, we will highlight the Javelin Anti-Tank Guided Missile system. At the show, we plan to discuss Javelin's capability to a wide set of Army and MoD [Ministry of Defence] customers," ET quoted Lockheed Martin as saying.
Lockheed Martin also revealed its representatives would meet with the Indian Navy and MoD officials over the selected S-70B Seahawk maritime military helicopters. It also said it would apprise the Navy and defence officials in the benefits of its products like MH-60R, Aegis Combat System and the Gyrocam system.
Meanwhile, recent reports have also suggested India is "keen to consider" the offer by Boeing to supply Indian Air Force with F/A-18 Super Hornet fighter jets.
Defexpo India 2016 is being held from March 28 to March 31 and is expected to see the participation of over 1,000 foreign and Indian defence companies.