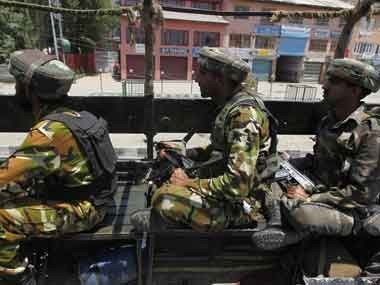 After being criticised for his remarks on the ambush along the Line of Control (LoC) on 6 August that killed five Indian soldiers, Defence Minister AK Antony took a U-turn on Thursday, admitting the involvement of Pakistani troops in the attack. He also warned Pakistan not to take advantage of 'India's restraint'
"Nothing happens from Pakistan side of LoC without support, assistance, facilitation & often, direct involvement of Pakistan army. It is clear that Specialist Troops of the Pakistan Army were involved in the attack," Antony said in Parliament on Thursday.
The Defence Minister warned Pakistan saying that "India's restraint should not be taken for granted. The capacity of our armed forces and resolve of the government to uphold sanctity of the LoC should not be doubted."
"Those in Pakistan who are responsible for this tragedy should not go unpunished," he said in his speech in Lok Sabha.
Opposition leader Sushma Swaraj appreciated Antony's statement saying, "Express my gratitude to the Minister that he corrected his mistake," she said.
Antony made a new statement in parliament on Thursday after his earlier statement drew flaks from the opposition parties. His earlier statement that the patrol was ambushed by "20 heavily armed terrorists along with persons dressed in Pakistan Army uniforms" created furore in the parliament. The Opposition called his statement a 'blunder' and demanded an apology. They further accused the minister of giving a 'clean chit to the Pakistan army' of violating the ceasefire.
The Defence Minister was briefed by Army Chief General Bikram Singh on Thursday morning on the ambush in Poonch that killed five Indian army personnel.