Defence Minister Nirmala Sitharaman rebuked Karnataka minister Sa Ra Mahesh during her visit to state's flood-hit Kodagu district on Friday (August 24). The minister apparently had asked her to end her speech.
Sitharaman lost her cool during a press conference. The defence minister was visiting the flood affected district to review the Indian army's relief operations when the incident took place.
Mahesh asked Sitharaman to end the press conference due to lack of time. Sitharaman immediately retorted by saying that she was sticking to the itinerary prepared by the district administration and therefore cannot be blamed for the delay.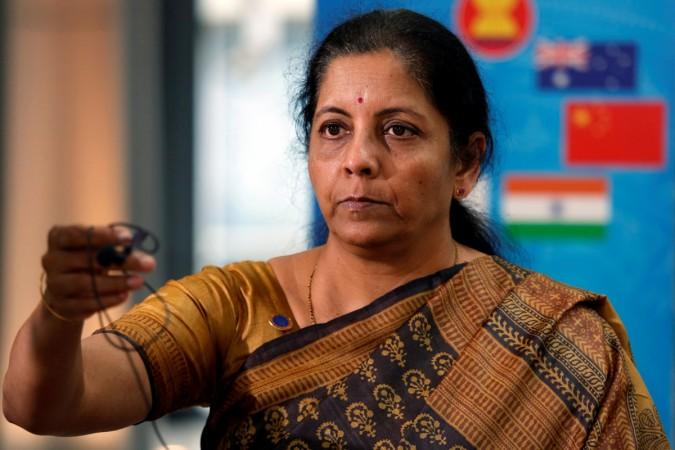 "Minute to minute programme, Minister... I am following that and if officials were important then my family is also very important. A central minister is following the minister in-charge. Unbelievable," news agency IANS quoted a visibly upset Sitharaman as saying
"You have the list of a minute to minute to follow. If you had a difference of opinion then you should have sorted this out before and not put me in an embarrassing moment. I am doing as per your schedule," she added.
When she was told that the conversation was being recorded, she asked the media persons present at the press meet to record it.
"And the mic is on na... so record whatever you want," she is heard telling the reporters.
According to a leading English daily Sitharaman also said "Record whatever you want" to the media personnel.
Kodagu district has received incessant rainfall since last week. The torrential rainfall has triggered landslides and has killed at least 16 people. Hundreds of people have been stranded on various hills of the district and several have been taken to relief camps.