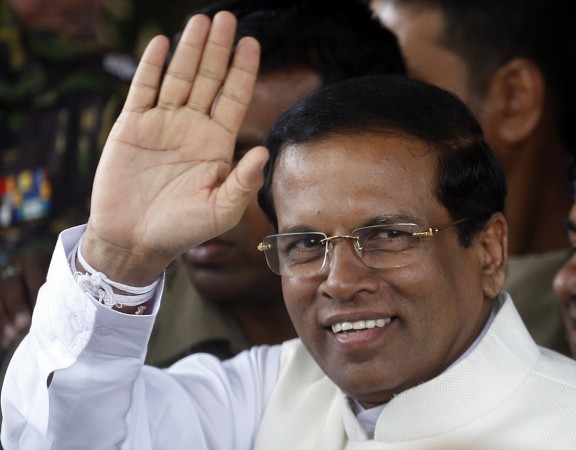 Within a week of his defeat in the 8 January elections, former Sri Lankan president Mahinda Rajapaksa has stepped down as chairman of Sri Lankan Freedom Party (SLFP) and asked newly-elected president Maithripala Sirisena to take control.
While some analysts see it as a consequence of the outcome of the presidential elections, others think it could be a ploy by Rajapaksa to weaken the United National Party (UNP) that propped up Sirisena against him.
Sirisena was the general secretary of the Sri Lanka Freedom Party before being expelled last November for his decision to quit the government and contest as the joint opposition candidate.
According to SLFP constitution, a member of the party who wins the presidential elections becomes the party chairman. Sirisena had staked claim to the post accordingly, but the party's central committee refused to accept, saying he was not the party's candidate in the elections.
While a section of the SLFP threatened to split the party if Sirisena insisted on his claim, there were some who reportedly exerted pressure on Rajapaksa to step down, reports First Post.
With brother Basil Rajapaksa quitting the post of national organiser of the party and more than 35 MPs quitting Rajapaksa's camp to side with Sirisena, Rajapaksa was under pressure to hand over the reins to Sirisena.
Moreover, the fear that the new government could launch investigations against him and his family also hastened Rajapaksa's decision, reports The New Indian Express.
But there is another reason being touted for Rajapaksa's decision. Some members of the UNP fear it could be a plan to prevent the UNP from becoming politically strong by luring Sirisena back to SLFP.
However, other members of the UNP hope that Sirisena will remain true to his assurances to the UNP. "Our hope rests on the fact that Sirisena is not a greedy and dishonest man," said an UNP MP.