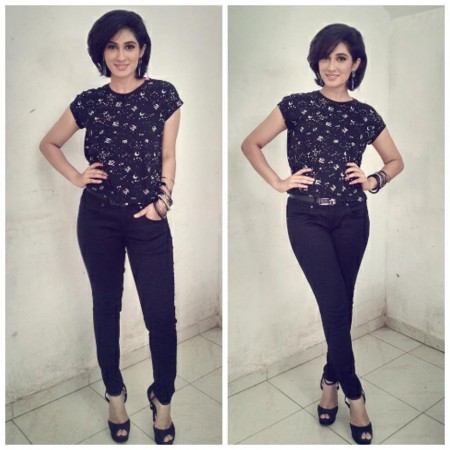 Just a day after revealing the list of Most Desirable Men of 2015, Kochi Times on Tuesday, April 26, published the list of the Most Desirable Women 2015.
Actress Deepti Sati, who is just one film old, has been selected as the most desirable woman from 2015, with previous year's winner Isha Talwar at the sixth spot. "In the past, a woman used to be considered desirable only on the basis of her physical attributes. But today, desirability is not just about looks. Any girl who can make a difference in society, who can create a positive impact even in the smallest way, is desirable," the "Nee-Na" actress told the Times of India after winning the title.
Deepti is followed in the list by South Indian actress Nayanthara, who has been on the second position since 2014. New entrants Parvathy and Sai Pallavi are on the third and fourth spots, respectively, on the list, followed by Nikki Galrani, Isha Talwar and Namitha Pramod.
Also check Most Desirable Men 2015 list
Many new actresses made their acting debuts in 2015, and some of them found a space in the list of Most Desirable Women of the year, like Madonna Sebastian, Parvathy Nair, Pearle Maaney, Anupama Parameshwaran and Gayathri Suresh. Apart from them, Mamta Mohandas, Miya, Nazriya Nazim, Honey Rose, Meghana Raj, Rima Kallingal and Mythili are the other new entrants on the list. Bhavana, Amala Paul, Priyamani, Keerthy Suresh, Bhamaa and Parvathy Omanakuttan have seen a huge drop in their ranks this year.
Meanwhile, Nayanthara has been declared as the Most Desirable Woman of 2015 by Chennai Times and Keerthy, Sai, Madonna and Parvathy have also found a spot in the Chennai list.
Check out the full list of Kochi Times' Most Desirable Women 2015 here.
| | | |
| --- | --- | --- |
| Rank 2015 | Most Desirable Women | Rank 2015 |
| 1 | Deepti Sati | New Entrant |
| 2 | Nayanthara | 2 |
| 3 | Parvathy | New Entrant |
| 4 | Sai Pallavi | New Entrant |
| 5 | Nikki Galrani | 7 |
| 6 | Isha Talwar | 1 |
| 7 | Namitha Pramod | 8 |
| 8 | Mamta Mohandas | New Entrant |
| 9 | Madonna Sebastian | New Entrant |
| 10 | Miya | New Entrant |
| 11 | Bhavana | 5 |
| 12 | Amala Paul | 3 |
| 13 | Nazriya Nazim | New Entrant |
| 14 | Keerthy Suresh | 9 |
| 15 | Parvathy Nair | New Entrant |
| 16 | Pearle Maaney | New Entrant |
| 17 | Anupama Parameshwaran | New Entrant |
| 18 | Honey Rose | New Entrant |
| 19 | Megahna Raj | New Entrant |
| 20 | Gayathri Suresh | New Entrant |
| 21 | Parvathy Omanakuttan | 11 |
| 22 | Bhamaa | 12 |
| 23 | Priyamani | 6 |
| 24 | Rima Kallingal | New Entrant |
| 25 | Mythili | New Entrant |