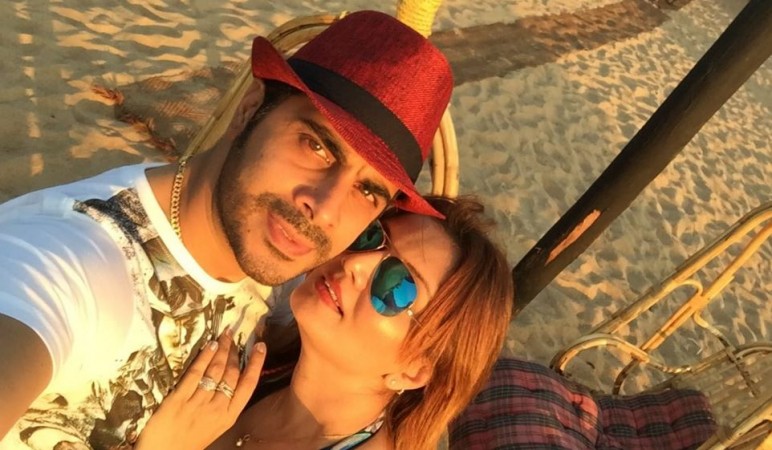 Television actress Deepshikha Nagpal filed a case Thursday, March 10, against her rumoured ex-husband Kaishav Arora for trespassing on her house, theft and physically assaulting her. While the "Bigg Boss 8" contestant has already opened up about the incident that forced her to approach the police, Kaishav had remained mum on the charges against him.
However, in an interview with Telly Chakkar, the actor spoke about the ill-fated day. He said it was Deepshikha who abused and slapped him and not on the other way round.
"We have been separated for more than a month now, and two days ago I went to her house to get back few things I had left behind. Deepshikha was not there, and I spent some time with the kids. Later, I took a bed sheet and put all my belongings in there. Deepshikha soon arrived and started arguing with me and threatened me of taking away the bed sheet. It was so humiliating that she was fighting over such a trivial issue. She started abusing me, and in the heat of the moment slapped me. I just tried to stop her and did not raise my hand to her," Kaishav said.
Spilling some beans about the troubles in their married life, Kaishav said their marriage hit a roadblock after differences cropped up between them. In fact, he had even caught Deepshikha cheating on him, which resulted in the two parting ways, he said.
"See, we had mutually decided to part ways after complications grew beyond repair. I had caught her cheating on me and that was the last nail in the coffin. And I don't understand why she is doing this to just make it all ugly," he said.
Talking about Deepshikha accusing him of theft, Kaishav told the web portal he was shattered with the actress' accusations as he believes he had showered her with all the happiness in life.
Last year, Deepshikha and Kaishav made news when reports of the couple parting ways surfaced. However, soon after the separation news came out, the duo announced they had reconciled and were back together. This was Deepshikha's second marriage. She was earlier married to Jeet Upendra, with whom she has two kids — Vidhika and Vivaan.