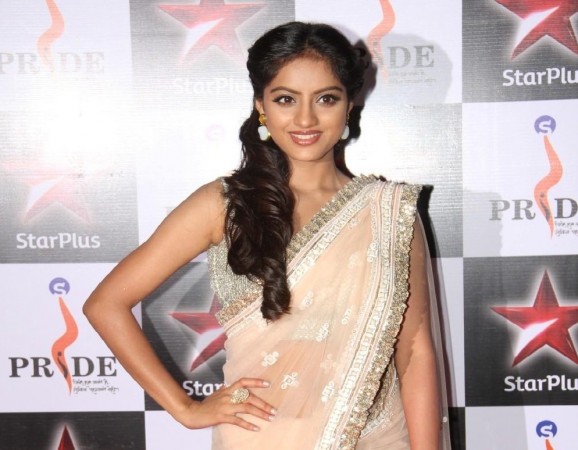 Deepika Singh, who played the lead role of Sandhya in Diya Aur Baati Hum, is not just a talented actress but a trained Odissi dancer as well.
The actress recently got an opportunity to showcase an Odissi recital in Thailand, where her show is still on air and continues to be popular. Deepika was invited to the country on the occasion of Diya Aur Baati Hum completing 1,000 episodes.
"On the occasion of Diya Aur Baati Hum completing 1000 episodes in Thailand, I was invited by their channel to perform Odissi there. It was the first time when I performed this dance form in front of the Thailand audience. There was a huge gathering in the hall; more people wanted to come but they couldn't as only limited number of people could be there in the hall," the actress told Tellychakkar.com.
"It has been a great experience performing there and I enjoyed a lot. The response and the feedback from the audience has been quite amazing," she added.
Diya Aur Baati Hum went off air in India in August. Although the makers are said to be working on the second season of the show, the new instalment would not see the lead pair of Deepika and Anas Rashid (Sooraj).
In an interview with the Times of India, Deepika had earlier said that the makers should mull over making a film adaption of Diya Aur Baati Hum as the daily soap had gained immense popularity over the years. She had expressed her desire to play the role of Sandhya in the film adaptation of the series as her character had turned out to be viewers' favourite.
Diya Aur Baati Hum, with its unique concept and the powerful performances by the cast, was one of the top shows on Indian television since its inception. However, the drastic fall in ratings later on forced the makers to pull the plug.
Related
'Diya Aur Baati Hum 2': Niti Taylor of 'Yeh Hai Aashiqui' fame to romance Iqbal Khan?
'Diya Aur Baati Hum' actors Deepika, Neelu and others celebrate Anas' birthday on sets [PHOTOS]