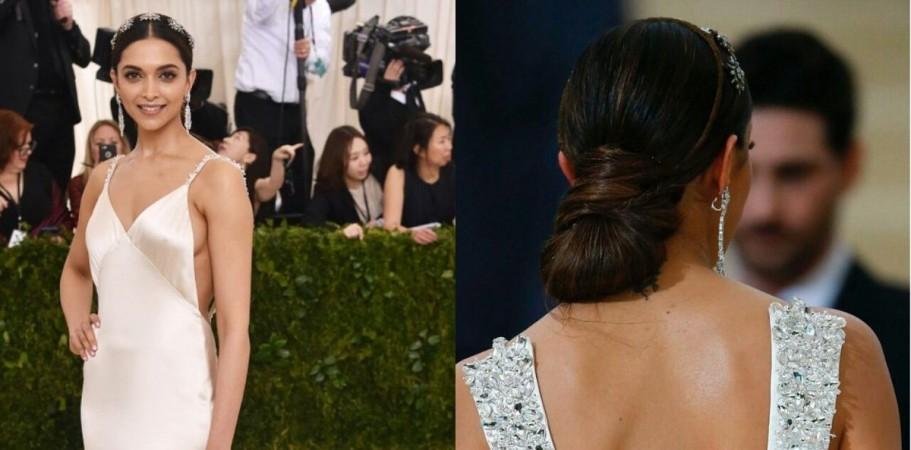 The prestigious 70th annual Cannes Film Festival is set to be held from May 17 and our Bollywood actresses – Aishwarya Rai Bachchan, Deepika Padukone and Sonam Kapoor – are prepping to look their best.
Last year, it was Katrina Kaif and this year, Deepika is the showstopper. The Padmavati actress will make her debut on the red carpet as the brand ambassador of an international cosmetic brand.
Aishwarya and Sonam are regulars at the Cannes Film Festival. And Deepika, as a newbie, will be expected to make heads turn at the gala. However, her dress choices are yet to impress the international media.
There have been several events where Deepika has made fashion blunders. We hope none of them gets repeated in Cannes 2017. After receiving flak from the international media for her outfit at Met Gala 2017, will she be able to prove them wrong at Cannes 2017?
Meanwhile, take a look at some of the fashion blunders of Deepika:
Deepika has reached Cannes and is preparing for the big day. Deepika will walk the red carpet on May 17-18, while Aishwarya will appear on May 19-20 and Sonam will attend on May 21-22. Cannes Film Festival 2017 will be held from May 17-28.
Earlier, talking to Pinkvilla, Deepika had said: "We have started planning. There is too much focus on clothes. It should be fun. As a woman, we enjoy being ready and all of that. Clothes are exciting but there is more to it. It is something that my team is working on."
Watch Deepika in the new song of Raabta: