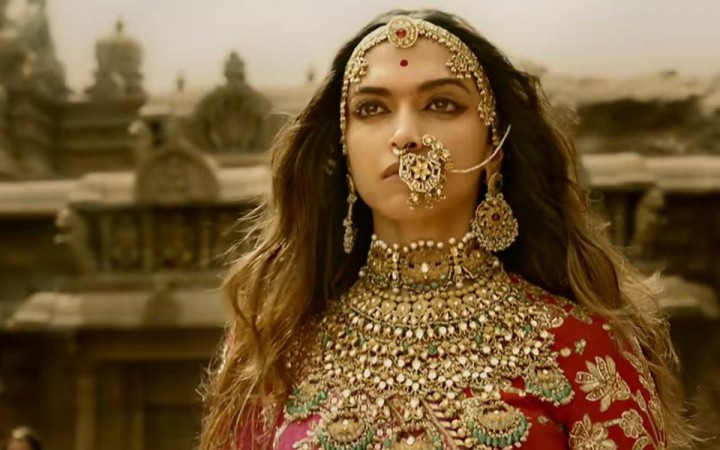 The release date of Sanjay Leela Bhansali's upcoming magnum opus Padmavati, whose title name was recently suggested a change by the Central Board of Film Certification (CBFC) to Padmavat, was pushed to uncertainty owing to the mass protests carried out by members of the Rajput Karni Sena against the film.
While the censor board has given the green signal for the release of the film, Padmavat is now most likely to release on February 9, according to trade analyst Ramesh Bala.
"Good news for @deepikapadukone fans on #HappyBirthdayDeepikaPadukone - #Padmavat most likely to release on Feb 9th, [sic]" Ramesh Bala tweeted.
On December 28, the Central Board of Film Certification (CBFC) had an examining committee meeting to review Padmavati, and decided to give it a U/A certificate on condition that some modifications be made and the title likely changed to Padmavat. The certificate will be issued once the required and agreed-to modifications are made.
The CBFC green signal to Padmavati had apparently been given under following conditions:
1. Name of the film to be change to Padmavat
2. Will get a U/A certification
3. Additional disclaimers will be added to the film
4. Will not glorify Sati
5. Popular song 'Ghoomar' will be amended
But despite CBFC's decision, members of the Rajput Karni Sena have announced they would stage a nationwide protest starting from January 5 opposing the decision and the release of the film in theatres.
The Rajput Karni Sena has demanded the resignation of Union I&B Minister Smriti Irani, politician and former shooter Rajyavardhan Singh Rathore and CBFC chief Prasoon Joshi for passing the film without major cuts.
Padmavati, now Padmavat, was supposed to release on December 1, 2017, but the release was stalled following protests.
It remains to be seen whether Bhansali seeks the help of the police to ensure a peaceful release of his film amid constant opposition.