Deepika Padukone's "My Choice" video on women empowerment has been met with mixed reviews.
The Bollywood diva collaborated with Vogue India and released a short video on women empowerment. The video, directed by Homi Adajania, calls for change in the mindset of men and objects to any restrictions put on women by the society.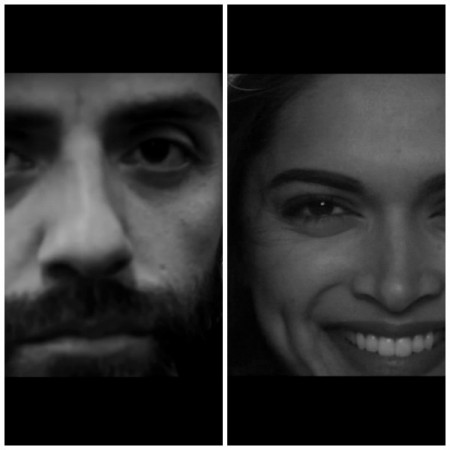 Padukone's message is that women are capable of making any decision. Some of the points that she makes in the clip are that it is up to her (women) to decide whether she wants to be a size zero or a size 15, to marry, or not to marry, to have sex before marriage or to have sex outside of marriage and to not have sex.
While the video has been praised by feminists and celebrities, it has got severe criticism from a section of people. Now as a counter attack to Padukone's video, an unofficial male version of "My Choice" has been released.
You can read positive response to Padukone's video here, and criticism by Twitterati and author Chetan Bhagat over the video are below:
Chetan Bhagat Tweeted
A magazine that puts photo shopped, air brushed and unrealistically thin women on every cover bats for women's empowerment. Nice.
You can't profit from commodifying women & tell others not to commodify them.It's like me saying writers should not be commercial. Whatever.
Mere empowerment isn't enough. With choices come responsibility. Am sure bombers feel pretty empowered. Doesn't make them right.
Sai Shyam G Wrote
#DeepikaPadukone has got the term #WomenEmpowerment totally wrong. Women are capable of doing much better things than those crappy stuffs!
Samu Chakki Posted
If #DeepikaPadukone was a true feminist, she wud hv raised voice against the film industry,women r significantly under paid than male actors
VIRATIAN aditya Tweeted
She knows ki piku movie toh chalne se rhi... Why nt release a baseless crap video at this time ... #MyChoice #DeepikaPadukone
Faiza Sait Posted
#MyChoice and #DeepikaPadukone ... humanity over feminism any day...work to spread humanity and don't 'empower a selected gender'
One Kollywood Wrote
I somewhat feel this #DeepikaPadukone my choice ad has gone a bit overboard. My mom will slipper me if I come home at 4am. What do u think?
Shahnawaz Khan Posted
A woman cheats on her husband. #DeepikaPadukone : #MyChoice A husband does the same. Women: You Infidel / Cheat ! Heights of #Hypocrisy
Sickular Wrote
#DeepikaPadukone & #Vogue got women empowerment completely wrong. What they are talking about is #feminazism not women empowerment #mychoice
Abdulla Madumoole Posted
Basically what #DeepikaPadukone wants is an #AnimalKingdom. #MyChoices
Sandy Wrote
If Vague magazine really wanted to empower women, they wld have built 50 toilets in a remote village. #Vague #DeepikaPadukone
Rohit Sharma Posted
I've just 1 word for beautiful women with questionable morals,poor decision making skills & high sex drive ...HI #MyChoice #DeepikaPadukone
Suyash Dixit Wrote
I find similarities between @kamaalrkhan's tweets and @deepikapadukone's video This is not feminism. #Dislike #MyChoice #DeepikaPadukone
#DeepikaPadukone #MyChoice One of the worst feminism video I have seen. Makes no sense. Complete bullshit. Watch @EmWatson speech instead.
Dr.Manu A Wrote
@ibnlive #Deepikapadukone's new video hav controversial & useless things rather thoughts for changing mindset of Society #Mychoice big waste
Sandeep Teraiya Wrote
#DeepikaVideo #MyChoice #DeepikaPadukone #overhyped Than why they make Love Stories in #Bwood ?
Aakash Panchal Posted
#DeepikaPadukone, i support women empowerment, but yes it's his choice too. He has the same rights as her. #MyChoice
Nikhil Dharne Wrote
Seems like #govinda had already shot a video reply for #DeepikaPadukone 's video.. 'Meri marzi' :p
Rony Mathew Tweeted
#DeepikaPadukone can have her choices. Its personal for all to have his/her choices.Just keep in mind that your choices do not hurt others.
Always wit the truth Posted
#DeepikaPadukone Supports #Adultery #MyChoice Means She Backs sexual intercourse between a married person& a person who is not their spouse
Saurav Tweeted
#DeepikaPadukone Neither men nor women have the right to play with somebody feelings.
Always wit the truth Wrote
@sidhujishan After #MyChoice video #DeepikaPadukone Family must be Very proud of her. I would like to know more about Your other Choices
Manu Chandel Posted
If u want 2 hve sex outside marriage than its ur choice but the consequences of it r urs 2 #MyChoice #DeepikaPadukone read script b4 u act!