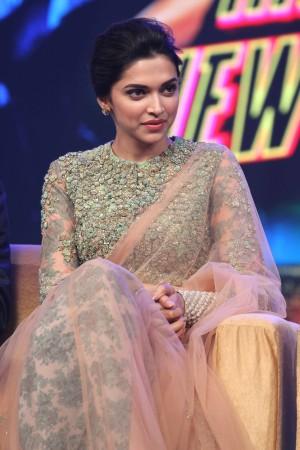 After a leading daily posted a one-year old video of Deepika Padukone headlined 'OMG: Deepika Padukone's cleavage show', the actress retaliated furiously on social media tweeting, "YES!I am a Woman.I have breasts AND a cleavage! You got a problem!!??'."
While, the film fraternity came together to support the talented diva, questions were being raised if Padukone's take on the issue is fair since male actors posing shirtless are met with similar treatment except that a big deal isn't made of it.
In reaction to what was being made of her Twitter outburst, the "Happy New Year" actress wrote an open letter, which was posted on her official Facebook account.
Differentiating the "Reel" from "Real", she urges people to see beyond the character being played on-screen, and asks if it is possible to respect a woman off-screen for what she is.
"I am not naive about my own profession; it is one that requires lots of demanding things of me. A character may demand that I be clothed from head to toe or be completely naked, and it will be my choice as an actor whether or not I take either. Understand that this is a ROLE and not REAL, and it is my job to portray whatever character I choose to play convincingly."
In her letter, she also mentions that she has "spoken out against an ideology" and that she cannot stand by "regressive tactics" used to attract readers.
"In a time where women should be applauded for making headway in a male-dominated society, we blur the lines between REEL and REAL life and dilute all our efforts by making a one-year old back sliding piece of news a headline."
What concerns her the most is when unintentional wardrobe malfunction are made into big pieces of news and pushed to gossip columns for entertainment purposes.
"So instead of zooming in, circling it and pointing arrows at it, why don't we give her some 'respect' and let it go instead of making it 'headlines'!? Are we not human? Yes we marvel, envy and drool over a male actors 8-pack abs in a film, but do we zoom in on the mans 'crotch' when he makes a public appearance and make that 'cheap headlines'??!!."
In the end, she points out that her 'reel' character can be scrutinized, but off-screen she would want some dignity and respect for herself and women.