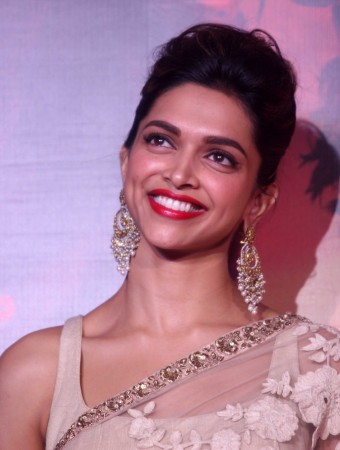 Deepika Padukone has been praised for her masterful Tamil accent in "Chennai Express," but the makers of "Kochadaiyaan" beg to differ.
According to reports, the leggy lass's voice will be dubbed in the forthcoming Rajanikanth's epic film "Kochadaiyaan." The makers feel that the actress whose mother tongue is Kannada still has a long way to go when it comes to speaking Tamil.
Deepika's voice in the animated film will be provided by Savitha, who has previously lent her voice to actresses like Aishwarya Rai Bachchan and Genelia Deshmukh.
"Though Savitha's voice is different from Deepika's, there was no choice but to get a dubbing artiste to capture the nuances. In the past Savitha has dubbed for Hindi film actresses like Genelia Deshmukh and Aishwarya Rai Bachchan. She was first heard as the voice of Ash's in Jeans," Daily News Analysis (DNA) quoted a source.
The film's director, Soundarya Rajnikanth Ashwin too praised the dubbing artist. "Savitha was the perfect choice for Deepika's Tamil dubbing. Whether Deepika's character has to ooze grace and elegance, or dramatic prowess and zest, Savitha is a perfect performer," she noted.
The 27-year-old, currently at the peak of her career with back to back hits such as "Race 2", "Yeh Jawaani Hai Deewani" and "Chennai Express" was paid a record amount of ₹3 crore for a mere 48-hour shoot for "Kochadaiyaan."
The highly anticipated film, which has extensively used superior technology including motion sensors will have superstar Rajinikanth in dual role.
Deepika has been choreographed by veteran dance master Saroj Khan for a sequence in "Kochadaiyaan". Like a true professional, the refined actress delivered her best within a limited span of limited time without even ample rehearsal.
"Deepika is one of the most professional and hardworking actresses I have worked with from the younger generation of stars. She amazed us all with her ability to pick up the most complex of steps in minimal time with no hassle. The intensity of the song is pertinent across her expressions and every motion. She has a done a stupendous job," said Saroj Khan praising the actress.
"Kochadaiyan" made on high scale budget is set for a worldwide release on December 12.