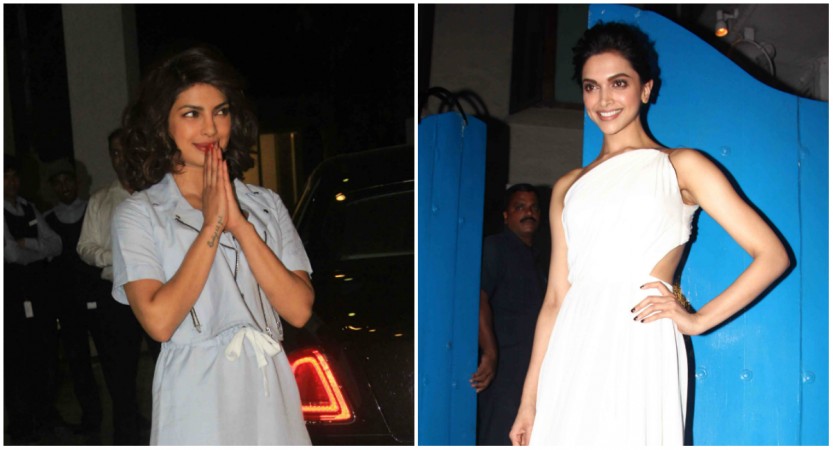 Priyanka Chopra is scaling newer heights with her Hollywood projects; Deepika Padukone not so much.
According to reports, while the "Quantico" girl has left her previous agents to hire a team from William Morris Endeavors Entertainment (WME), Deepika took in Creative Artists Agency (CAA) (Priyanka's old team) to oversee and manage her projects out in the West.
Priyanka has been making headlines for all the right reasons, but Deepika hasn't been able to create a substantial buzz with her Hollywood debut film "XXX: The Return of Xander Cage." The "Piku" actress has been criticised for almost not being there in the recently-released trailer of the action-thriller.
The CAA has been trying to create a better market for Deepika on the international grid, but not without cashing on Priyanka's popularity.
"Deepika's Hollywood agency is pushing their luck by tagging her name with Priyanka's. And even though both are big stars in India, Priyanka is a much bigger superstar in the West. Deepika's team is trying to create a connect with Priyanka, by ensuring that Deepika is shown in the running for all roles that PC is rumoured to be contending for," BollywoodLife quoted a source as saying.
This news comes close on the heels of reports claiming that there's a cold war brewing between Priyanka and Deepika. Apparently, the leading ladies spent their time at the IIFA Awards 2016 avoiding each other.
However, when prodded about the alleged tiff, Priyanka appeared clueless. She said: "I am clarifying that whatever was earlier it is same today also. Your perspective has changed and that shouldn't have happened."