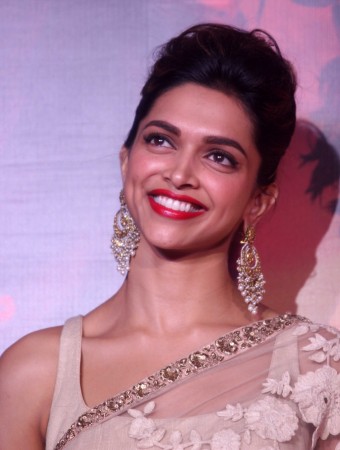 Bollywood actress Deepika Padukone is reportedly in consideration for the sequel to Madhur Bhandarkar's super hit film "Fashion".
The 2008 release, based on the glories and shams of the modelling industry, had Priyanka Chopra in the lead. The actress had garnered critical as well as commercial accolades for her role.
Now, the makers are trying to rope in Deepika for the sequel given her current superhit status and also her previous modeling background which would add depth to her character, reported ANI.
Bhandarkar has also approached Karan Johar's Dharama Productions for the sequel.
The casting of the film is still in prenatal stages and no confirmation has been made yet.
If Deepika gives her nod to the project, we may see another catfight in the coming days. Not many know that Deepika and Priyanka share a good relationship and on many occasions have been spotted enjoying each other's company.
There are several examples of such friendships gone sour. Priyanka and Kangana Ranaut had previously worked together in "Fashion". Their animosity had recently emerged when they reportedly refused to share the stage for their upcoming film "Krrish 3".
It is assumed that Priyanka was insecure about Kangana since the latter had a meatier role in the superhero flick. The "Agneepath" actress felt she would be overshadowed by her contemporary.
Furthermore, since Deepika is in consideration for the film, it remains to be seen what the sequel will hold since "Fashion" had intelligently treated side plots as reference to various spheres of the modeling industry.
"Fashion" was besotted with several awards including National Awards for Priyanka Chopra in the Best Actress category and Kangana Ranaut for Best Supporting role.