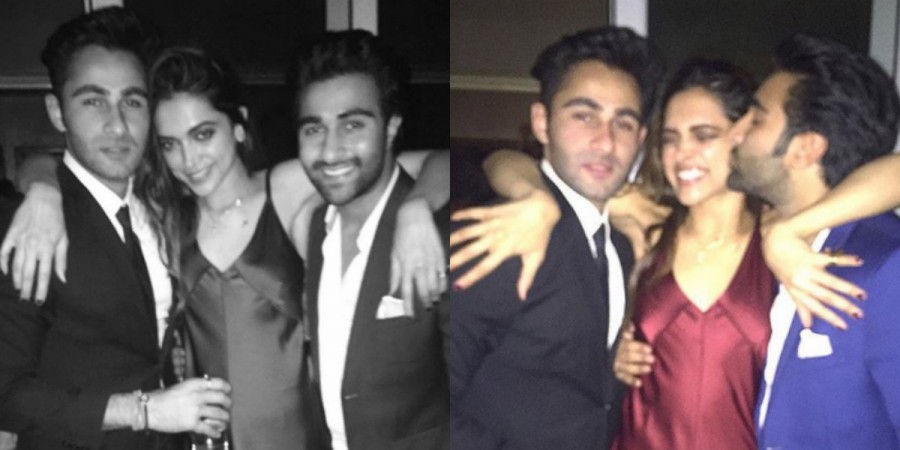 It seems people always have something to troll celebrities with. Are they jealous or jobless?
This time it is Deepika Padukone once again at the receiving end: She was not just trolled but also slut-shamed!
And it's because the actress appears in a picture with Ranbir Kapoor's cousins Aadar Jain and Armaan Jain.
What's wrong with the picture? Well, according to us: Nothing. It's just the actress flanked by the two guys, looking droopy-eyed, and in one picture being shown some love by Aadar Jain.
But as per the trolls, Deepika Padukone is being "vulgar" and looks "drunk".
Read the comments: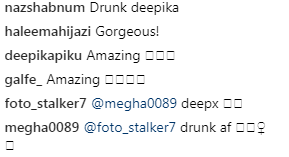 Deepika Padukone seems to be one of the favourite celebrities for haters to target on social media. Be it her outfits or her unibrow in the poster of Padmavati or calling her 'too skinny', the internet has always been easily outraged by the gorgeous lady.
And later a picture of the actress along with Manish Malhotra, Sidharth Malhotra and Karan Johar gave fodder for the internet to troll her some more. Deepika's looks in the image invited a lot of negative comments. She was called "drunk" in that picture as well.
Recently, even Shah Rukh Khan's gorgeous wife Gauri Khan fell victim of trolling on social media, and the reason was her white see-through dress.
Gauri wore a sheer top with a pink bra, and certainly looked very fashionable. However, the photo received some very nasty comments from fans, who criticised her for her choice of clothing.
While some opined that Gauri should not dress in such a manner at her age and because she is the mother of grown-up children, some others tried to insult her saying she was giving Shah Rukh a bad name.