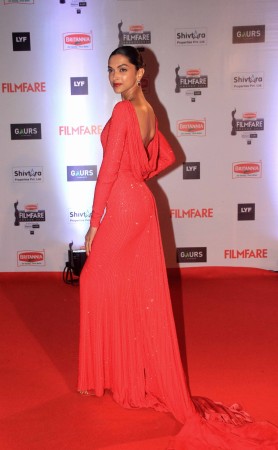 Stars have a round-the-clock schedules and with professional commitments piling up like no one's business, quite a few B-Town couples have moved in together to spend quality time together.
However, Deepika Padukone isn't a believer of live-in relationships. Talking to Filmfare about it, she said she would move in with her husband and every day she goes back home to live in the traditional way she has been brought up in.
"I've not been in a live-in relationship. But I've been exposed to various kinds of equations that can exist between people. When I came from Bangalore, it was black and white. Over the years, I've realised that there's more to what we see on a day-to-day basis," she told the publication adding that she may not "endorse" all kinds of relationships around her but she never judges anyone based on them.
"There are all kinds of relationships, all kinds of equations. I may not personally endorse them but I've begun to accept and understand that it's all okay. I'm nobody to judge the equations, however strange they may be," Padukone further elaborated.
In other news, DP is currently working real hard to get in proper shape for her Hollywood debut in Vin Diesel's "XXX: The Return of Xander Cage" in which she will reportedly essay the role of a huntress. And "boyfriend" Ranveer Singh has been prepping for Aditya Chopra's "Befikre" alongside Vaani Kapoor.