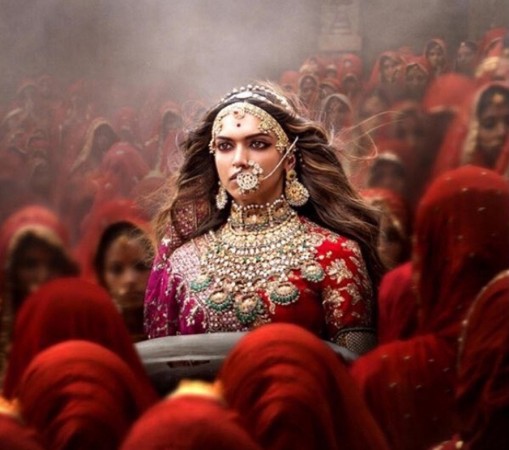 Bollywood actress Deepika Padukone has given one of her career's best performance in Sanjay Leela Bhansali's Padmaavat. In a recent interview, the diva revealed that she had asked director Sanjay Leela Bhansali to put the magnum opus on hold.
This happened after Bhansali and Padmaavat set were attacked in Jaipur. The vandalism in Rajasthan was the first protest against the movie and this made Deepika think of putting Padmaavat on hold.
She revealed it in an interview with India Today. Deepika said:
"I remember telling him at that point that we should put the film on hold. This, being a film that is today, the most important film of my career – not just because of the character I played, but because Padmavati is the most expensive Indian film ever to be made with a female protagonist. In so many ways this is career-defining and important because hopefully with this, producers can know that they can back such projects with this kind of money. But when this incident happened, I was willing to risk all of that because I think a lot more was attacked. I think we had the opportunity to stand up for a much larger issue that a film industry is battling for a very very long time. So, everything that happened after that just didn't surprise me."
In the same interview, the actress made many revelations about her movie. She also talked about the threats she had received from Kanpur Kshatriya Mahasabha's president Gajendra Singh who had announced a bounty on her nose.
Deepika told India Today: "I did have a thought at that point...My feet are a tad too big. I like my nose but you can take my feet."
That's the spirit! Deepika is really fearless and strong like her character of Rani Padmini in Padmaavat.
Deepika's performance in Sanjay Leela Bhansali's period drama has touched millions of hearts around the world. The film also stars Ranveer Singh and Shahid Kapoor.
Bhansali has beautifully brought out Deepika's stunning looks in the magnum opus. The actress has once again proved her mettle as an actor.