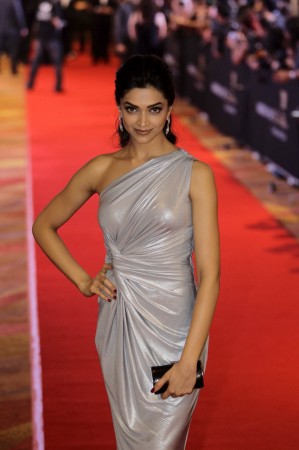 Bollywood damsel Deepika Padukone denied reports that Shah Rukh Khan had prevented her from promoting upcoming movie "Yeh Jawaani Hai Deewani" (YJHD).
During the launching event of People magazine, Deepika asserted that Shah Rukh did not hold her back from promoting "YJHD".
"That's not true at all. Shah Rukh is the most encouraging person I have worked with. He is extremely proud of me and my achievements and he would never do something like that," she told IANS reported.
Earlier, it was reports that the makers of Deepika-Ranbir Kapoor starrer had planned for a global tour for the promotion of the film. But Deepika was said to have backed off from the tour on Shah Rukh's orders.
Refuting the rumours of SRK ever telling her to do so, the leggy actress went on to praise her co-star and said that she was very confident around him.
"Today, I am lot more confident and lot more comfortable around him," said Deepika. "In the first film, I was just too shocked and too surprised about the fact that I have even got such a debut."
Describing him as a dependable friend Deepika said, "He (Shah Rukh) is definitely a friend. He is always been someone who I can rely on or call on any point in the daytime or whatever. He is just somebody to talk to and he has been that person for me in Chennai Express as well."
"Chennai Express" will see Shah Rukh and Deepika reunite for the second time on screen after Farah Khan's "Om Shanti Om". The film is set to hit the screens on 8 August.