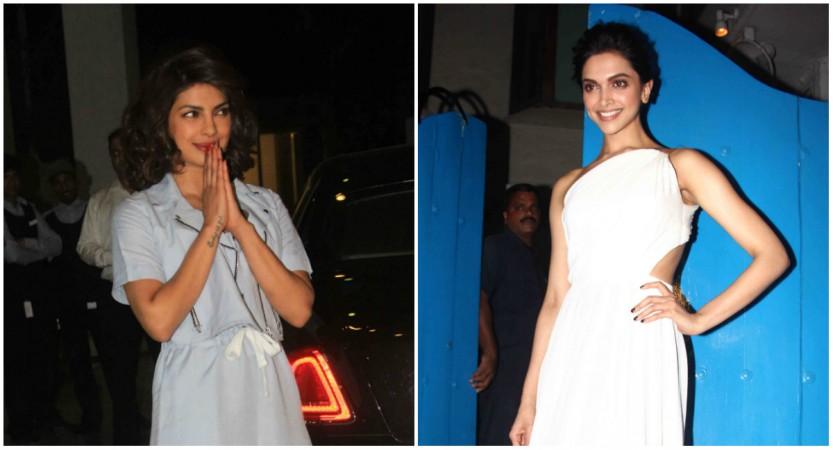 Deepika Padukone and Priyanka Chopra were in the news as it was rumoured the two were competing to become the next Bond girl, but the recent buzz is that the divas have not auditioned for this character. Both the actresses are currently working on Hollywood projects and seem unstoppable.
According to a Bollywood Life report, Deepika and Priyanka auditioned for different roles, not for the Bond girl. "They auditioned for different roles. PC for one where she'd have played a crucial part in the film while DP would essay an Indian girl who only appears during flashbacks, as if in a cameo," the entertainment portal quoted a source as saying.
Given the kind of films both the actresses are working on in the West, they would have also fit in the role of the Bond girl. Earlier, the Asian Age had reported that the "Bajirao Mastani" actresses were competing for this role and now fans will be disappointed to learn that none of these hot ladies will be the next Bond girl.
"Both actresses have very strong teams there who are deftly managing their work and have been pitching them to various Hollywood studios. And they have also made it clear to their respective agents that they are not interested in doing two-bit roles," an insider told the Asian Age.
"Who wouldn't want to be the Bond girl? It's a role that's on everyone's wish list but only the chosen one gets it. Now it's entirely up to the makers," the source further added. However, they were not the only actresses being considered, there were other actors as well who were being thought of.
Meanwhile, Priyanka is busy shooting for her American TV series "Quantico," which has reached its second season. She will also be seen in her first Hollywood film, "Baywatch," in a negative role and will share screen space with Dwayne Johnson and Zac Efron.
On the other hand, Deepika will soon wrap up the shooting of her Hollywood debut, "xXx: The Return of Xander Cage." She will be seen alongside many international stars like Vin Diesel, Ruby Rose, Tony Jaa and Nina Dobrev.