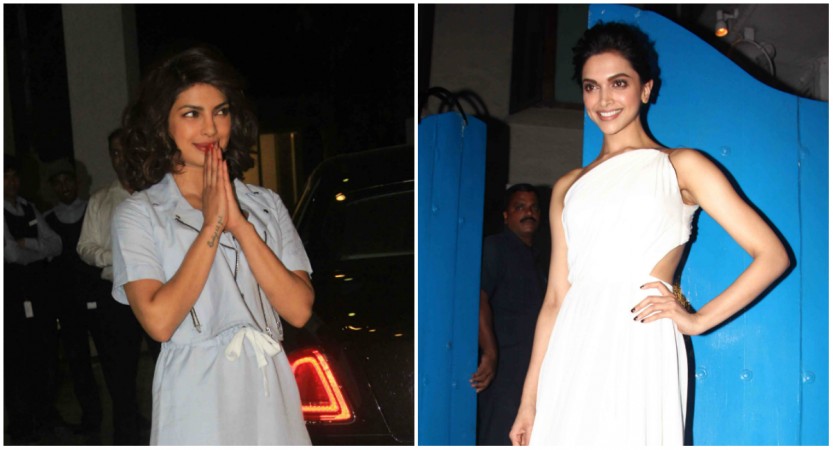 Priyanka Chopra and Deepika Padukone are unstoppable. Rumour has it that the two have auditioned for the next "Bond" movie.
An insider told the Asian Age that the teams managing the stars have been working hard to get them the dream role. "Both actresses have very strong teams there who are deftly managing their work and have been pitching them to various Hollywood studios. And they have also made it clear to their respective agents that they are not interested in doing two-bit roles," the insider further elaborated.
They are not the only names that are being considered. A handful of other actors are being thought of too. "Who wouldn't want to be the Bond girl? It's a role that's on everyone's wish list but only the chosen one gets it. Now it's entirely up to the makers," the source added.
Given the kind of films both Deepika and Priyanka are working on out West, playing the quintessential Bond girl will not be that tough.
From the pictures the former has shared on social media, it is quite clear that she's the tough girl in "XXX: Return of Xander Cage." Meanwhile, Priyanka plays an FBI recruit in TV show "Quantico" and will be seen in a negative role in Dwayne Johnson's "Baywatch." What's interesting to note is even when kicking and punching hard, they manage to look like they've stepped off a fashion ramp.
While they are making massive strides on the international grid, back home, none of the two have signed a film yet. However, there's been talk that Priyanka may be seen in "Gustakhiyan" alongside Irrfan Khan and Deepika in Saina Nehwal's biopic.