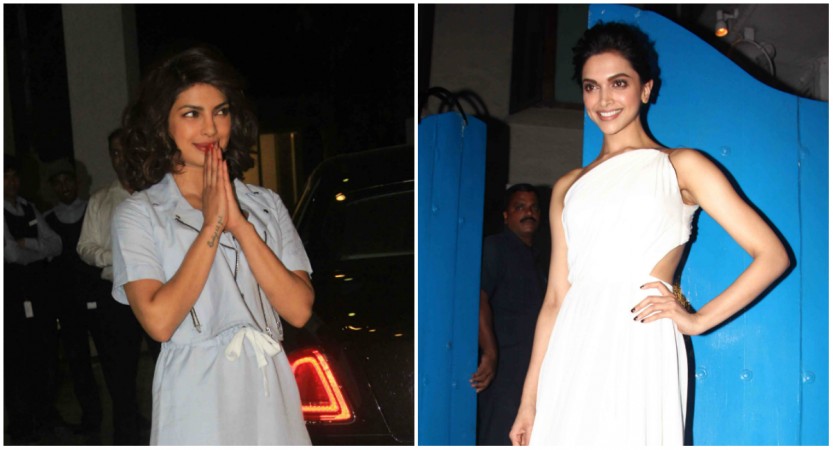 Deepika Padukone and Salman Khan had made headlines recently after the two appeared in the Forbes list of highest paid actors in the world. However, one publication misspelled Deepika Padukone as "Peedika Padukone" and another named Salman Khan as "Salman Kahn," which made fans on Twitter go crazy.
Although misspelling Salman's name did not create much ripple on the micro-blogging site, Deepika's name being wrongly printed as "Peedika" was followed by a lot of jokes. While her fans expressed angst at the popular magazine for misspelling her name, Priyanka Chopra's fans took this opportunity to troll the publication as well as Deepika and her fans.
Some of the fans made fun on Twitter saying that the constant competition between Deepika and Priyanka had resulted in the magazine mixing up the names. However, some others directly made fun of Deepika and her fans.
It was just a small mistake on the part of the publication, which was corrected soon, but fans on Twitter are quick enough to track the slightest of goof-ups in no time. Also, Deepika being ranked as the 10th highest paid actress in the world and Priyanka not making into the list, apparently led to PeeCee's fans mocking the "Tamasha" actress for the publication's blunder.
Comparisons between the two actresses are obvious because both of them are set to make their big Hollywood debuts soon. While Deepika will be seen opposite Vin Diesel in "XXX: The Return of Xander Cage," Priyanka will play a baddie in Dwayne Johnson's "Baywatch." Now check some of the funny tweets and memes on Twitter for the misspelled name of the actress.