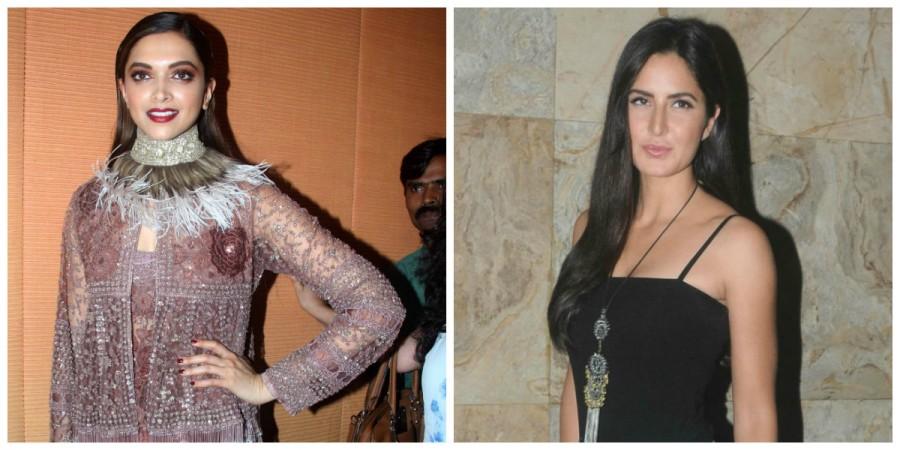 Deepika Padukone and Katrina Kaif workout in the same gym but the two leading actresses avoid facing each other, suggesting an ongoing rivalry.
It has been reported that both Deepika and Katrina's respective managers call up the gym authorities beforehand to verify if the "coast is clear." The duo head towards gym only after being confirmed that they would not cross paths.
"Both Katrina and Deepika work out at Yasmeen Karachiwala's gym and both the actresses workout at different times. They have to reshuffle because of events and shooting time.
"Their hectic schedules make it impossible for them to stick to their time slots, so they end up at the gym at whatever time suits them. But both go out of their way to ensure that they don't land up at the gym at the same time to prevent any awkwardness.
"So before the actresses head out to the gym, the managers call ahead to check if the coast is clear, and if not then, the plan is changed. They don't want to clash at the gym as their cold war will become obvious to other gym members," DNA quoted a source as saying.
Apart from their professional rivalry, there is a personal reason as well behind the apparent cold war. Deepika and Katrina have a common ex-boyfriend, Ranbir Kapoor, which makes the apparent cat fight more obvious.
While Deepika has been giving back to back hits and is all set to make her Hollywood debut, Katrina has been having a tough time at the box office. After Fitoor bombed at the box office, her latest release, Baar Baar Dekho, had also failed to make any impact at the commercial circuits. Nevertheless, irrespective of the number of hits or flops the two divas offer, their popularity remains unaffected.